Wexford: Man dies, 9 rescued after boat capsizes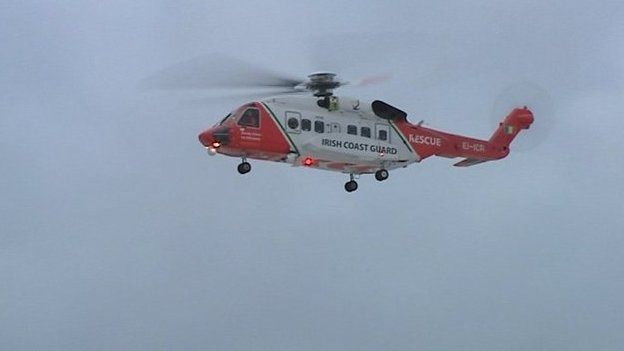 A 73-year-old man from Salisbury in England has died after a boat capsized off the County Wexford coast in the Republic of Ireland.
The alarm was raised shortly before 23:30 local time on Saturday when the boat, carrying 10 people, failed to return to shore.
It is understood a woman and nine males, including a teenage boy, were in the water for up to five hours before being rescued.
All of them were wearing life jackets.
The Irish coast guard helicopter attended the scene and transferred one man to University Hospital in Waterford, where he was later pronounced dead.
The other nine people were transferred by road to Wexford General Hospital.