Russian Komi region governor 'ran crime gang' - inquiry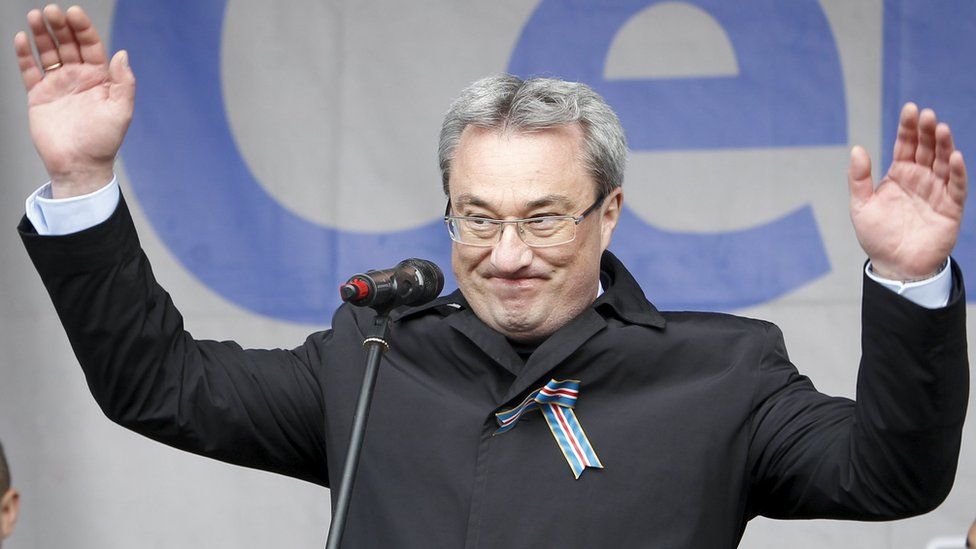 Russian police have arrested the governor of the Komi Republic - a huge region in Russia's far north - and 18 of his associates, in a major fraud inquiry involving state property.
Governor Vyacheslav Gayzer allegedly ran a criminal network which stripped the assets of profitable enterprises.
During searches Mr Gayzer was found to have more than 60kg (132 pounds) of jewellery and 150 luxury watches.
It is the second arrest this year of a regional governor in a criminal case.
Alexander Khoroshavin, head of Sakhalin region in Russia's far east, was charged with taking a $5.5m (£3.5m) bribe when a power station unit was being built in Yuzhno-Sakhalinsk.
In the Gayzer case, investigators swooped at the weekend, searching homes and offices in Komi, St Petersburg and Moscow.
Komi covers 415,900sq km (160,600sq miles) in Russia's far north, much of it forested. It has significant natural resources, including oil and gas and timber.
Mr Gayzer has been suspended from United Russia - the ruling party established by President Vladimir Putin. Mr Gayzer was on the party's governing council. He was appointed Komi governor in 2010.
He is suspected of running a sophisticated criminal network, with a company-like structure.
Those arrested include his deputy in the Komi administration, Alexei Chernov, the republic's deputy prime minister Konstantin Romadanov, an ex-senator from Komi, Yevgeny Samoilov, and some prominent businessmen.
Russia's Vesti news website says investigators found folders containing documents from offshore companies in Cyprus and the Seychelles.
The companies are thought to be vehicles for hiding state assets that the group had siphoned off.
Mr Gayzer denied any link to the companies and to two executive jets which the group allegedly planned to purchase.
Earlier the authorities had sacked the mayors of several towns in Komi on suspicion of corruption.
Citing one of the alleged fraudulent schemes, Vesti says the group sold off hotels cheaply, then bought them back for artificially inflated prices.