European press highlights divisions over migrants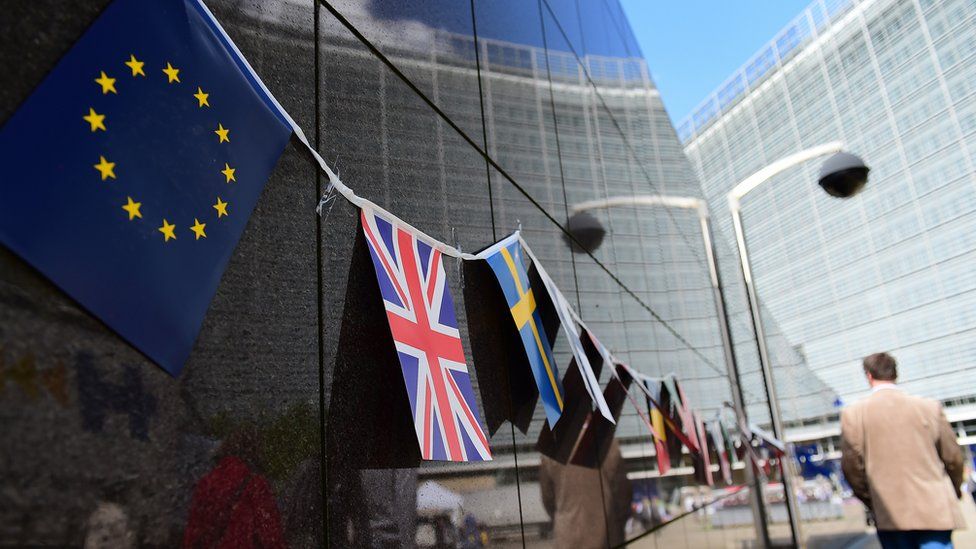 As European Union leaders meet in Brussels to approve a plan to relocate 120,000 migrants among member-states, the East-West dispute over quotas is reflected in the press.
Germany's Die Welt leads on the meeting, which it says "puts EU asylum policy on trial" with France, Italy, Austria, Spain, the Netherlands and Hungary "in the dock alongside Germany" for infringing asylum rules.
The paper dubs Commission President Jean-Claude Juncker's blunt condemnation of infringements as "unusual", given that the commission traditionally operates more discreetly.
EU foreign policy chief Federica Mogherini tells Munich's Suddeutsche Zeitung that EU migration policy "has to be credible", or else the union will "significantly lose influence if we are not able to shoulder our responsibilities together". She calls for an end to "harmful recriminations" and, while defending the EU record so far, warns against "high expectations of the EU".
Le Figaro asks why "so few migrants dream of France" compared to Germany, and goes on to list "long delays in asylum procedures", a high unemployment rate, and the lack of a significant Syrian community to welcome them.
Le Monde's Jean-Baptiste Chastand and Joelle Stolz profile Hungarian Prime Minister Viktor Orban, dubbing him "Europe's evil genius, who can now savour his victory". "Once isolated in Europe, he is now pulling his neighbours along in his wake after closing his country to migrants," they write. As for his agenda in Brussels, Orban "was the first to claim that the refugees are a danger, and now wants everyone to acknowledge he was right".
Several Hungarian newspapers quote a BBC report that Mr Orban will announce what Nepszabadsag calls a "shock solution of his own" in Brussels, and the 444.hu website headlines its report "Orban may come up with a cunning trick on the refugee issue".
Commentators like Nepszabadsag's Rudolf Ungvary are sceptical about whether the quota system can stop refugees "leaving less-developed countries". Viktoria Serdult of the Origo website agrees, and fears the decision to push through quotas "risks exacerbating antagonism between Eastern and Western member states".
Germany's Bild tabloid reports "secret meetings" between Mr Orban and the regional premier of Bavaria, the state that hosts most migrants in Germany and plays a key part in the coalition government. The meetings are also widely reported in the Hungarian press.
It also highlights an opinion poll showing that a clear majority is opposed to accepting any at all.
But demographer Ioan Bolovan tells Adevarul that Europe needs an infusion of "young blood" via migration. "It isn't a harmful phenomenon, you just have to understand it," he says, adding that there is now an "urgent requirement" for education about different cultures.
Presidential adviser Lazar Comanescu tells Romania Libera that quotas will not solve the migrant problem, although Romania could well "show more flexibility" as its capacity to host them improves. He calls for tackling the problem in Syria itself, above all by reducing the capabilities of the Islamic State militant group and, perhaps, co-operating with the government of Bashar al-Assad.
Several Czech and Slovak commentators complain of a lack of clear thinking behind the quota plan.
Lenka Zlamalova in Echo24.cz sees "too much emotion and not enough common sense" in dealing with the migration crisis, leaving the European Union "incapable of providing any effective help while seriously jeopardizing its own existence". She denounces quotas as "both utopian and inhumane".
Dag Danis in the Slovak economic paper Hospodarske noviny has no doubt where the blame lies. He bluntly denounces a "German Blitzkrieg" that has "stripped the small Eastern states of the remnants of their sovereignty".
BBC Monitoring reports and analyses news from TV, radio, web and print media around the world. You can follow BBC Monitoring on Twitter and Facebook.