Paris strike: Bin collectors kick up stink over pay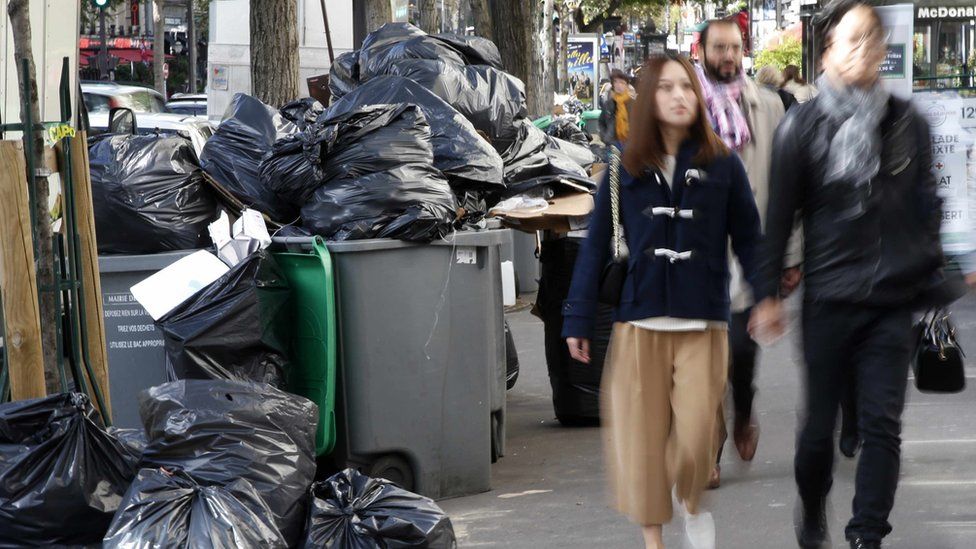 Rubbish is collecting in the streets of Paris as a strike by bin collectors over pay enters its fourth day.
Overflowing bins crowded pavements on Thursday in about half of Parisian districts, or arrondissements.
The strike comes amid frustration over spending cuts across the French economy.
Paris city hall said 45% of the French capital's 4,900 waste workers were on strike.
The strikers say their wages are not keeping up with the cost of living, and too few garbage workers are eligible for promotion, according to the General Confederation of Labour (CGT) union.
Some areas of Paris have been hit harder than others as private companies are responsible for rubbish collection in about half of the city's districts.