County Dublin fire: Bodies of victims released to families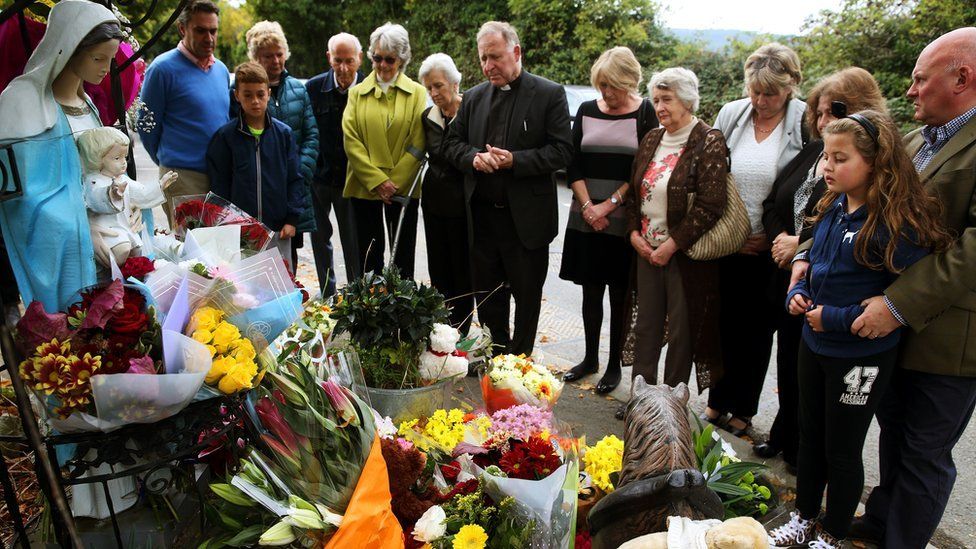 The bodies of the victims of the fire in Carrickmines, County Dublin, have been released to their families.
Ten people, including five children, died in a fire at a travellers' site on Saturday.
The victims were Willie Lynch and Tara Gilbert, their daughters Kelsey and Jodie, as well as Thomas and Sylvia Connors and their children Jim, Christy and five-month-old Mary.
Jimmy Lynch also died in the blaze.
Willie Lynch and Sylvia Connors were his siblings.
The Connors family lived on the site in Carrickmines, however the Lynch family and Tara Gilbert lived in Fassaroe, Bray.
RTÉ reports that funeral arrangements are being made for the two families in Bray, County Wicklow and in Wexford.
A candlelight vigil is due to be held in Fassaroe later on Friday.
Elsewhere, a number of residents from a Carrickmines estate met with Dún Laoghaire-Rathdown County Council to discuss the temporary relocation of families made homeless by the fire to a site in their cul-de-sac.