Turkish police raid Istanbul media group Koza-Ipek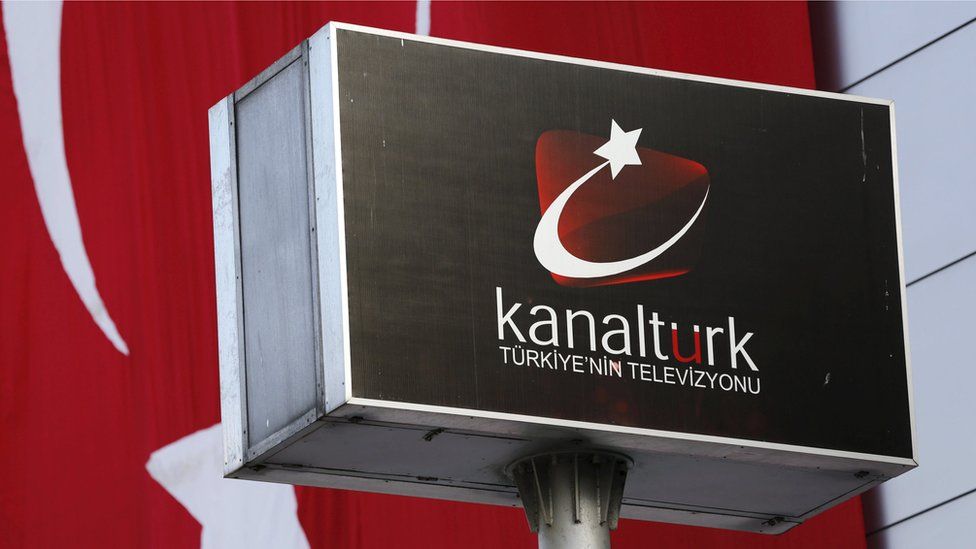 Turkish police have stormed the headquarters of a media group linked to US-based Islamic cleric Fethullah Gulen days before the country's election.
Officers used chainsaws to smash through the gates of the media compound, according to footage broadcast live on TV.
Mr Gulen, the spiritual leader of the Hizmet movement, is a rival of President Recep Tayyip Erdogan.
The raid prompted concerns over media freedom ahead of Sunday's vote.
Police moved in on the Koza-Ipek media group's Istanbul headquarters following a court ruling for its seizure, firing tear gas and water cannon to disperse protesters outside the offices.
The editor-in-chief of Bugun TV - one of the group's television channels - spoke to viewers moments before the raid, saying: "Do not be surprised if you see police in our studio in the next few minutes.
"This is an operation to silence all the dissident voices that the ruling party does not like, including media outlets, opposition parties and businessmen. This is true for anyone who does not obey."
An Ankara court ordered the seizure of Koza-Ipek's companies on Monday as part of a longstanding crackdown on Mr Gulen's allies.
Wednesday's raid was linked to an investigation into the group on suspicion on "terror financing" and "terror propaganda", Ankara's chief prosecutor's office said in a statement.
The company denies any wrongdoing.
'Uphold democratic values'
After the inconclusive parliamentary elections in June, Turkey is once again going to the polls on 1 November.
European Parliament President Martin Schulz tweeted that he was "deeply concerned" about the raid, adding: "Free media [is] a cornerstone of vibrant democracies."
US State Department spokesman John Kirby said: "We continue to urge Turkish authorities to ensure their actions uphold universal democratic values... including due process, freedom of expression and assembly, and of course access to media and information."
The raid is the latest in an operation to crack down on followers of Mr Gulen that has been under way since December 2013, when corruption allegations against allies of Mr Erdogan emerged.
The president said it was a plot orchestrated by Mr Gulen's supporters to topple him.
Mr Gulen denied this. He has lived in self-imposed exile in the US since 1999.
Hizmet ("Service") is Turkish name of movement internationally known as Gulen movement
Inspired by the teachings of Islamic preacher Fethullah Gulen
Gulen is a mainstream Sunni Hanafi Muslim scholar, influenced by Anatolian Sufism
Millions of followers spread across more than 150 countries
Followers said to donate between 5% and 20% of income to movement-affiliated groups
Funds schools, think tanks and media outlets from Kenya to Kazakhstan
First expanded into Central Asia after USSR's demise in 1991