Belgians tweet cat pictures during #BrusselsLockdown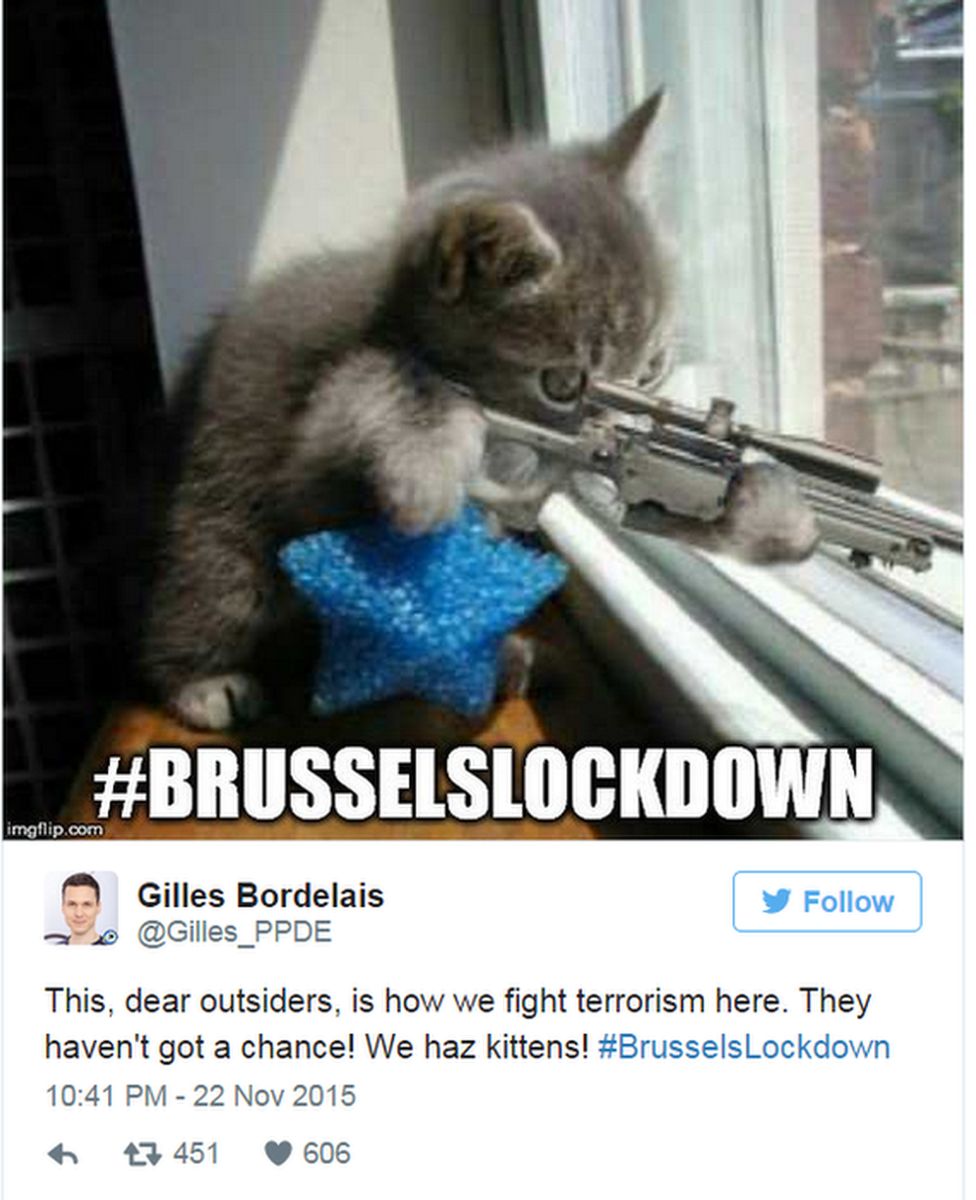 On Sunday night, as a major anti-terror police operation was under way in Brussels, authorities asked the public to not report officers' movements online.
The Belgian capital has been on lockdown since Saturday amid a search for suspected Paris attacks gunman Salah Abdeslam.
On Twitter, the hashtag #BrusselsLockdown had been the term of choice for people discussing the raids.
But on Sunday night, the term was overtaken by Twitter users posting pictures and videos of cats, to make sure that any leaking of operational details were drowned out.
Some responded to the police request by giving journalist-style updates on the operations...
Others responded with humour to the situation Belgians have found themselves in over the weekend:
After the raids, and the arrest of 16 people across the country, authorities thanked Belgians for their co-operation:
"To all the cats who helped us last night: help yourselves! #BrusselsLockdown"