Norway newspaper publishes Father Christmas 'obituary'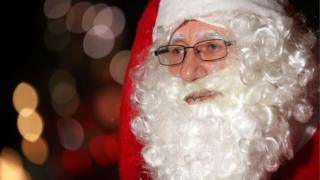 A Norwegian newspaper has apologised to its readers after publishing a death notice for "Father Christmas".
The fictional death announcement was for "Dear Father Christmas, born 12 December 1788", said to have died on 3 December in Nordkapp, Norway's northernmost point.
The funeral was to be held on 28 December at the "North Pole Chapel".
Norway's second-biggest selling newspaper blamed an error in its internal procedures.
"Aftenposten has strict guidelines for both the content and use of symbols in our obituaries. This ad is a violation of these and should never have been published," it said in a statement (in Norwegian).
"We will find out what has happened," it added.
Aftenposten said it had removed the classified advertisement from its website after it was made aware of its error.
1930s letter to Santa found up chimney