Albania protesters scuffle with police in Tirana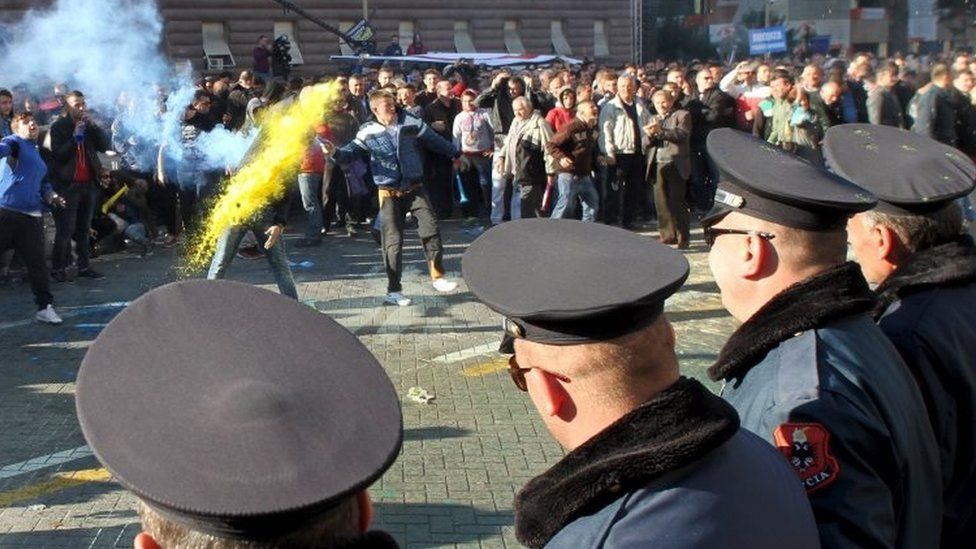 Thousands of Albanian opposition supporters have scuffled with police during an anti-government protest in the capital Tirana.
Demonstrators threw stones and eggs at a government building, demanding the resignation of PM Edi Rama's government.
The opposition says the government is corrupt and its policies impoverish the population.
Mr Rama's Socialists - who came to power in 2013 - deny this.
So far there have been no reports of injuries during the rally led by the opposition Democratic Party.
The demonstration is being held on the 25th anniversary of an anti-Communist protest by students, which eventually ended one-party rule and paved the way for free elections in the Balkan nation.