Russian cruise missile hits flats in Arctic accident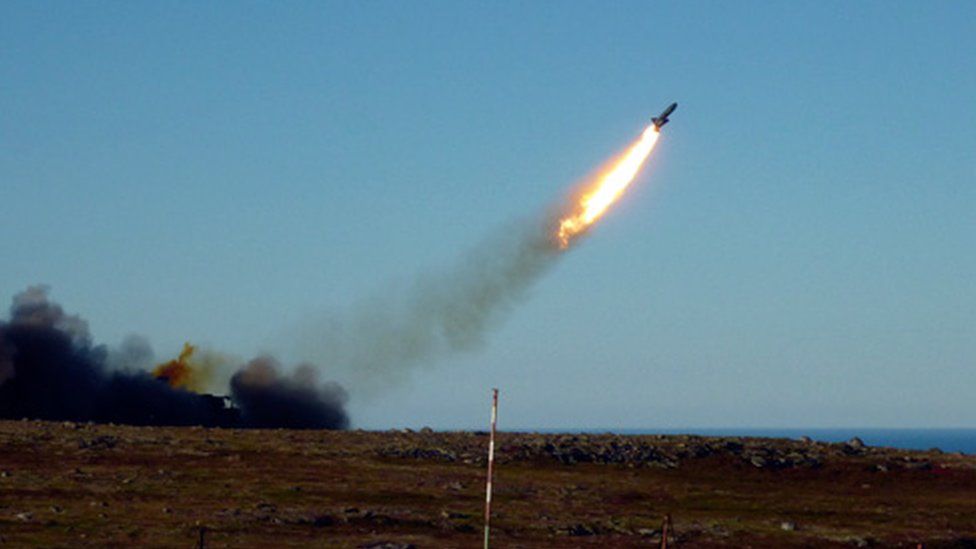 Part of a Russian cruise missile hit a block of flats in the Russian Arctic, during a test that went wrong, but nobody was hurt, media report.
A fire broke out in the three-storey block in the village of Nyonoksa, but residents were evacuated in time.
The village is near a Russian naval base at Severodvinsk, in the far north-west. The missile was fired from a defence ministry test range.
Russia has fired cruise missiles at targets in Syria from the Caspian Sea.
Nyonoksa is by the White Sea, 40km (25 miles) west of Severodvinsk, and the test range is near the village.
Russian military investigators went to the scene after the missile impact, at about 11:00 Moscow time (08:00 GMT). Four flats and the building's roof were damaged.
The Caspian Sea missile salvoes were aimed at rebels fighting President Bashar al-Assad's government forces.
When Russian warships first launched an attack from the Caspian in October, some 1,500km (930 miles) away from targets in Syria, US officials said four of the missiles had landed in Iran. There was no independent confirmation.
Russia said earlier this month that it had used a submarine in the Mediterranean to launch Kalibr cruise missiles at Raqqa, targeting so-called Islamic State (IS) militants.