Irish 'ghost estates': 75% drop in unfinished housing since 2010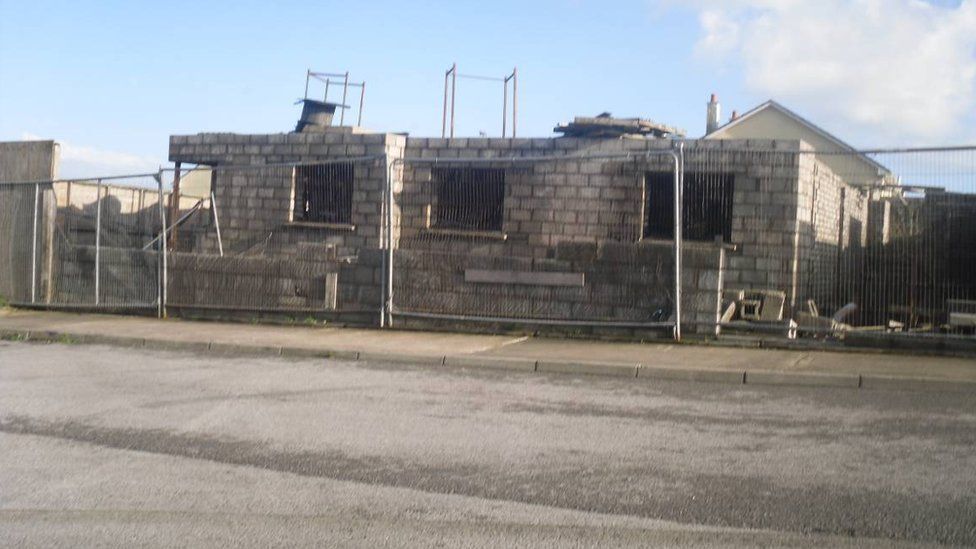 The number of unfinished housing developments, or so-called 'ghost estates' abandoned during the Irish financial crisis, has fallen by 75%.
At that time, there were almost 3,000 unfinished housing developments.
On Wednesday, the Irish government said that figure has fallen by 75% over the past five years and now stands at 668.
Minister for Housing, Paudie Coffey, said the reduction had been a "significant achievement in what is a complex process".
He added that the programme to tackle unfinished housing developments had "reached a crucial and final phase" and said further progress would be made next year.
"My objective for 2016 is to secure the resolution of as many more developments as possible and I assure you that I will not spare any of my energy in making that aspiration a reality," the minister said.
Ghost estates were typically the product of bankrupt developers who had borrowed heavily from Irish banks during the Celtic Tiger era, and who left behind a legacy of unfinished homes and unpaid loans when the property bubble burst.
Last week, government figures showed its economy grew by 7% in the year to the end of September, leaving it on course to be the fastest-growing in Europe for the second year running.
The Wall Street Journal described it as a "spectacular turnaround".
Every year since the November 2010 bailout, the Irish government has published an annual progress report on unfinished housing developments.
Launching the fourth progress report, the housing minister said: "Reactivation of sites is now evident throughout the country."
Mr Coffey said next year's plan would focus in particular on the 492 unfinished estates that are partially occupied.
Many residents who bought homes within ghosts estates have faced problems such as unfinished roads, drainage and vandalism of vacant neighbouring properties.
The minister said his department "intends to engage with the relevant local authorities and stakeholders to explore options on the future viability of unoccupied unfinished developments where it would appear that there is little potential of being reactivated and becoming economically viable".
Some of the ghost estates, including houses in Carraig Abhainn, Ballysadare, County Sligo, were removed from the list of unfinished developments because they have been demolished.