Skier falls from lift in French Pyrenees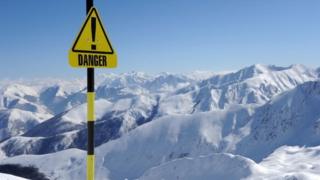 A 29-year-old skier has been seriously injured after falling from a ski lift in the French Pyrenees, reports say.
He suffered multiple fractures to his legs and pelvis and was taken by helicopter to hospital in Toulouse.
The accident happened at the Ax 3 Domaines resort on Saturday as his leg became trapped at the start of a six-person "bubble" lift, officials said.
The skier then fell into netting before sliding underneath and falling four metres (12ft), French media report.
Police in Savignac-les-Ormeaux are quoted as saying the accident was triggered as the skier tried to retrieve his gloves as the cabin pulled away.
His leg then became trapped in the lift cabin and he fell from it shortly afterwards.
Police have begun an investigation.