Paris attacks: Spain seizes Coulibaly 'gun supplier'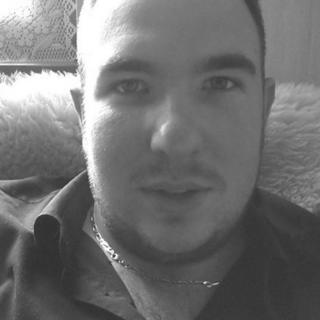 Spanish police have arrested a man suspected of supplying arms to Paris gunman Amedy Coulibaly, who murdered four people at a kosher supermarket in January 2015.
Antoine Denevi, 27, was detained in a joint Franco-Spanish raid on a house in Malaga, Madrid authorities say.
The Frenchman is suspected of fleeing France weeks after the 9 January supermarket siege.
In all, 17 people were killed in three days of Islamist violence in Paris.
Brothers Cherif and Said Kouachi murdered 12 people in an attack of the offices of satirical magazine Charlie Hebdo
Amedy Coulibaly shot dead a policewoman in Montrouge
Coulibaly then held up a supermarket, murdering four Jewish customers and employees, before being shot by police
Spain's interior ministry said two other suspects from Serbia and Montenegro were detained during the raid on a building in the Rincon de la Victoria area of Malaga on Tuesday.
The French suspect, from the Pas de Calais region of north-west France, was said to have had ties to Serbs who may have provided him with arms and ammunition.
Mr Denevi left France after the attacks before settling in Malaga, police said.
He appeared before a judge in Madrid on Wednesday and denied the charges. Unconfirmed reports said he had agreed to be extradited to France.
Coulibaly and his girlfriend Hayat Boumeddiene visited Spain days before the attacks in Paris, according to the interior ministry.
Meanwhile Paris venue the Bataclan has announced its first shows since 90 music fans were shot dead there by Islamist gunmen last November.
A Facebook post (in French) said renovation work had begun and that the concerts were scheduled to take place days after the first anniversary of the attacks. A specific reopening date was not given.
Three days of terror - Paris, January 2015
Charlie Hebdo offices: 7 Jan 2015
Charlie Hebdo editor and cartoonist Stephane "Charb" Charbonnier, 47, who had been living under police protection since receiving death threats
Cartoonists Jean "Cabu" Cabut, 76; Bernard "Tignous" Verlhac, 57; Georges Wolinski, 80; and Philippe Honore, 73
Elsa Cayat, 54, psychoanalyst and columnist, the only woman killed
Economist and regular magazine columnist Bernard Maris, 68, known to readers as Uncle Bernard
Michel Renaud, visiting from the city of Clermont-Ferrand
Mustapha Ourrad, proof-reader
Police officer Ahmed Merabet, 42, who was shot dead in a nearby street after the attack
Frederic Boisseau, 42, caretaker, in the reception area at the time of the attack
Franck Brinsolaro, 49, a police officer who acted as Charb's bodyguard
Montrouge shooting: 8 Jan 2015
Clarissa Jean-Philippe, 27, policewoman killed in the suburb of Montrouge
HyperCacher supermarket: 9 Jan 2015
Yohan Cohen, 20, worked at kosher supermarket
Philippe Braham, 45, business manager for an IT company
Yoav Hattab, 21, student
Francois-Michel Saada, 64, former pension fund manager