In pictures: Ukraine removes communist-era symbols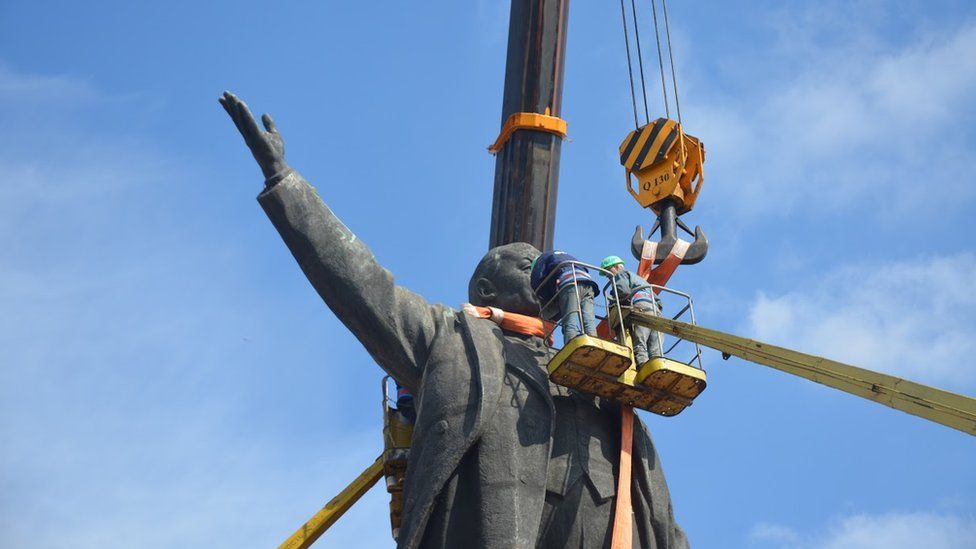 Ukraine has been trying to break free from its communist past, and the campaign is changing the face of whole cities.
Zaporizhya is typical of eastern Ukraine in that it was full of communist monuments and street names. But new laws say they must be removed because they symbolise the country's repressive past.
The campaign has triggered controversy, with critics saying that it is a crude assault on Ukraine's past.
BBC Monitoring reports and analyses news from TV, radio, web and print media around the world. For more reports from BBC Monitoring, click here. You can follow BBC Monitoring on Twitter and Facebook.