Belarus chainsaw and axe attack leaves one dead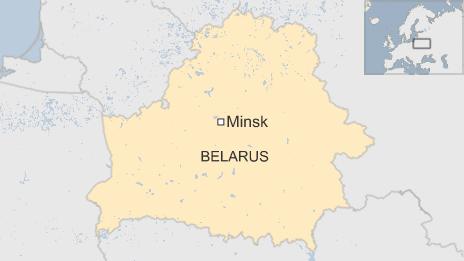 A young man has attacked people with a chainsaw and an axe at a shopping centre in Belarus, killing one woman and injuring another.
Officials said the attack happened at the Europa shopping centre in the capital Minsk.
Eyewitnesses spoke of a masked man chasing terrified shoppers on Saturday evening.
Police later arrested the 18-year-old suspect. The motive for the attack was not immediately clear.
"When he took out a chainsaw, shoppers first thought it was some kind of game," police spokesman Alexander Lastovsky told Reuters.
"Then he cut one woman badly with the chainsaw and hit her with a hammer. She died. He also attacked others."
The injured woman was taken to a local hospital.
The attacker had brought the chainsaw and the axe to the shopping centre in a guitar case.