Spain's Mislata district collects dog DNA in anti-poo campaign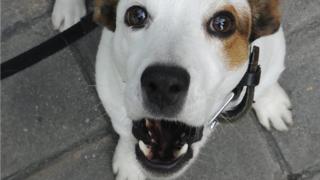 A municipality in eastern Spain is launching a dog DNA database in order to catch owners who allow their dogs to foul the pavements.
Officials in Mislata, near Valencia, say police will take samples of dog excrement collected by street cleaners to a local lab for analysis.
Owners have until 31 December to take their dogs to a vet so that a blood sample can be taken free of charge.
Those who fail to register their dog's DNA will face fines of €300.
Similar, but more limited, schemes exist in the US and UK.
Mislata municipality warns owners that they face a €200 fine for failure to remove their dog's mess from the pavement.
Once a dog is registered on the DNA database, the owner will get a name tag that must be worn by the dog.
Valencia has also introduced another method to keep the pavements clean: disposable cardboard tongs that allow a dog owner to remove the mess more hygienically, Spain's ABC news reports.