Austrian police bust Chinese gang prostitution ring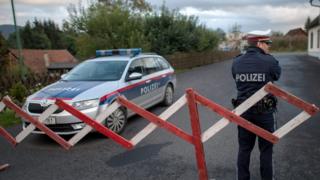 Austrian police have arrested seven Chinese and Austrian suspects for forcing at least 150 Chinese women to work as prostitutes in brothels.
Women were recruited from China by a Chinese gang that promised them jobs as au pairs or masseuses in Austria.
Police say the victims had to pay up to €10,000 (£8,600;$10,750) for Austrian entry visas and were forced to hand over their passports.
They were kept under constant watch and their earnings were confiscated.
Investigators say gang members threatened the women with violence if they tried to leave.
The women were also transported around the country to work in different brothels after working in Vienna for a period of time.
Police searched more than ten houses and found counterfeit IDs and money, a gun and €30,000 in cash.