Alt-right editor challenges journalists to visit Sweden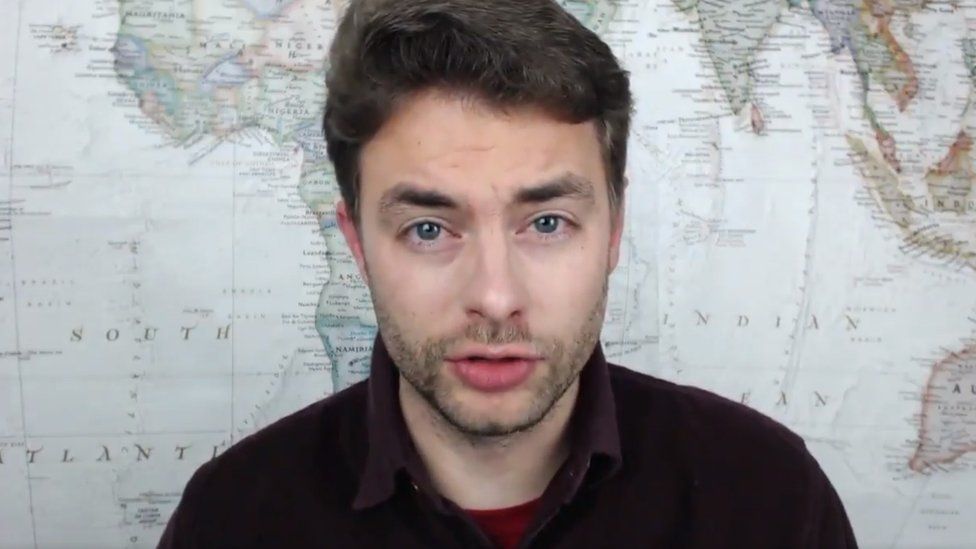 Paul Joseph Watson, the UK-based editor of far-right conspiracy website Infowars, has donated $2,000 to one of the hundreds of reporters who took him up on his Twitter offer to pay "any journalist claiming Sweden is safe" to stay in Malmo.
President Trump has since sought to clarify his remarks, stating that his comments were "in reference to a story that was broadcast on Fox News concerning immigrants and Sweden".
After many social media users ridiculed the American leader using the hashtag #lastnightinSweden, Mr Watson issued a challenge to journalists.
Malmo has a large immigrant population.
In a follow-up post, subsequently deleted, Mr Watson wrote: "All you lefty idiots accepting a 'trip to Sweden'. Can you read? I said you'd be staying here. Good luck".
The post featured a number of images to illustrate his point, including a photograph of anti-Israel protesters from the 2009 Davis Cup tennis match between Sweden and Israel.
Mr Watson has since donated $2,000 to a US journalist, Tim Pool. Mr Pool has pledged to "investigate the claims of 'no-go zones' and a rise in crime that people believe are coming from migrants and refugees".
In a video posted on his YouTube channel, Mr Pool says: "This is a highly politicised phenomenon, with one faction saying it's true and you're denying it for political reasons, and the other side saying it's false and you're pushing the story for political reasons.
"I don't side with anybody. I'm a sceptic."
Malmo's deputy mayor Nils Karlsson has promised any visiting journalists a warm welcome.
By UGC and Social News team