Man, 26, dies in shark attack off Reunion island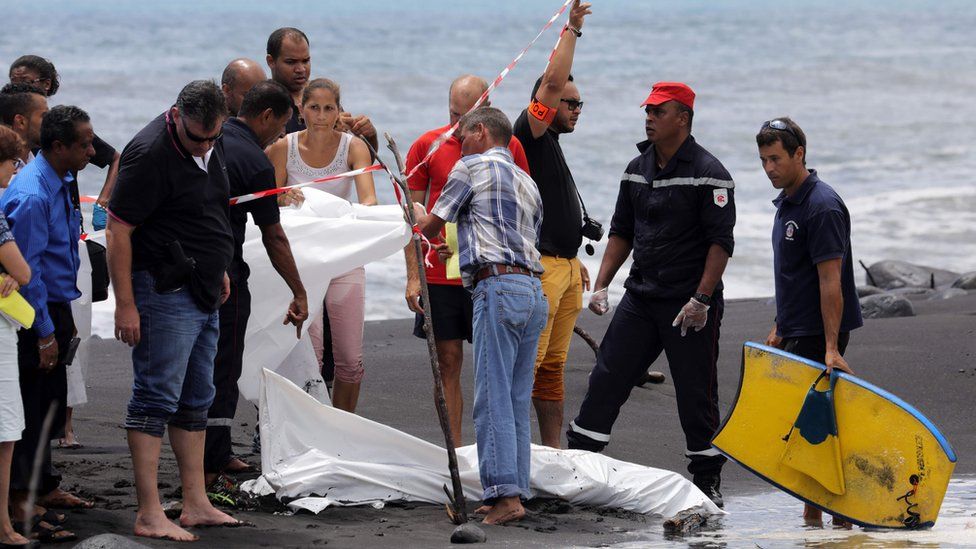 A 26-year-old man has died in a shark attack on the north-west coast of Reunion in the Indian Ocean.
The man was bodyboarding in the mouth of the Mat River with friends who saw the attack, said local media reports.
It took place in a zone where water activities were banned. Fishermen told reporters they warned the bodyboarders that sharks were in the area.
Local authorities issued a statement urging members of the public to observe prohibitions in force.
This is the 20th shark attack - eight of which have been fatal - off Reunion since 2011. The island is part of France and has a population of almost 850,000.
Amid the rash of attacks, which have rattled authorities in the popular tourist destination, measures to prevent shark attacks have been brought in such as shark nets, beach monitoring and swimming bans.
But the island remains one of the most shark-infested spots in the world and reports suggest surf tourism has been hit hard.