German Islamist terror suspect 'formerly a neo-Nazi'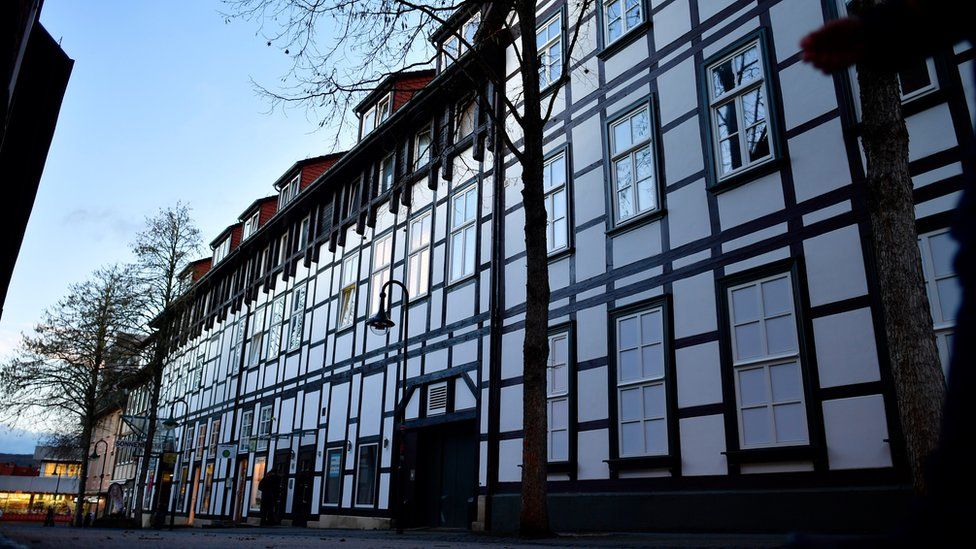 A suspected German Islamist who was arrested last week for allegedly planning an attack was formerly a neo-Nazi, reports say.
Sascha L was part of the extreme-right scene until at least 2013 and appeared on videos railing against Muslims and left-wingers, Der Spiegel said.
The 26-year-old is then said to have converted to Islam in 2014.
He was planning to bomb police officers or soldiers after luring them into a trap. police said.
Chemicals used for making explosives and electronic equipment were found in his apartment.
In the YouTube videos, Sascha L said German civilisation was "dying a creeping death" and said Muslims were trying to introduce Sharia - Islamic religious law - in the country, Spiegel said.
Another video was called "Tips for fighting cockroaches" and called for attacks on immigrants.
In some of the videos he wore a scarf and dark glasses and in one he wore a white theatrical mask similar to those worn during marches by members of an extreme right-wing group called the Immortals.
The suspect is from Berlin but moved to Northeim, a small town in Lower Saxony, where he was unemployed and lived off social welfare, DPA news agency said.
Investigators were attempting to find out if the suspect had links to other radical Islamists, DPA said.