'Cash' the dog finds 286,000 euros on Luxembourg train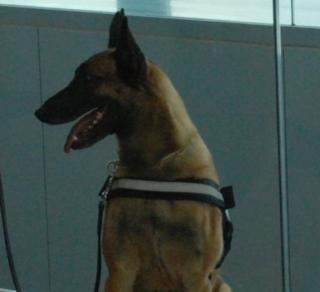 An appropriately-named sniffer dog has discovered more than €280,000 hidden on a train in Luxembourg.
Cash the dog's expert nose uncovered €286,000 ($303,000/£247,000), the government announced following an anti-drug service raid last week.
First, he led his handlers to a man concealing €50,000 on his person, before picking out a piece of luggage containing a further €236,000.
The money was confiscated and the two men have been arrested.
Under Luxembourg's laws, they were meant to declare that they were carrying more than €10,000 in cash, a government press release explained.
It was not revealed why the men were carrying so much cash, or where they had come from or were travelling to.