London attack: French foreign minister Jean-Marc Ayrault meets victims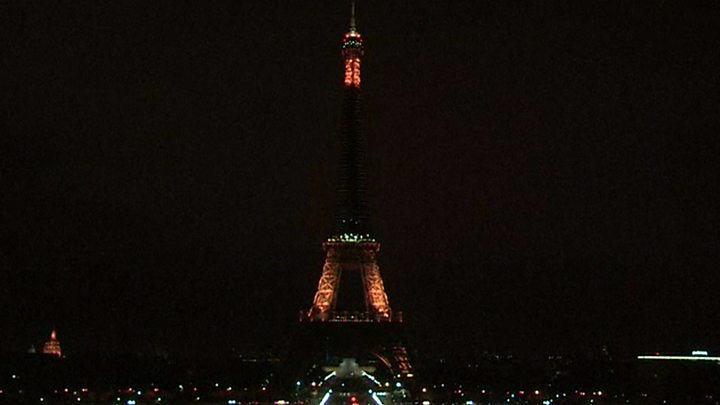 None of the three French teenagers injured during Wednesday's terror attack in London is in a life-threatening condition, France's foreign minister has said.
The students, aged 15-16, were hurt when a vehicle was driven into people on Westminster Bridge.
They were on a trip organised by their high school in Brittany.
Four people, including a police officer and the attacker, were killed near the Houses of Parliament.
Prime Minister Theresa May said that four South Koreans, two Romanians, two Greeks, an American, a Chinese citizen, a German, a Pole, an Italian, and an Irish citizen were also among those injured in Wednesday's attack.
French Foreign Minister Jean-Marc Ayrault flew to London in the wake of the attack. His country has repeatedly been hit by deadly Islamist attacks in recent years.
He visited some of the French students and their families at a hotel near the hospital where the injured are being treated. Many of the uninjured were traumatised by the violence.
Speaking to reporters afterwards, Mr Ayrault said democratic nations should not be cowed.
"We must say no to those who want to kill our democracy," he told reporters. "We will not put up walls."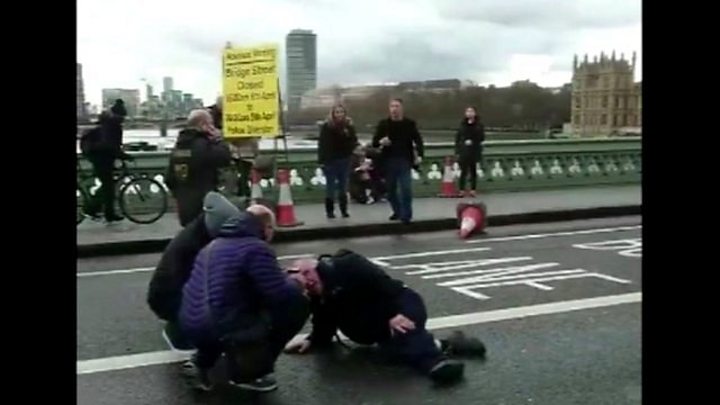 Mr Ayrault also said nations should fight against the radicalisation of young people and against the Islamic State (IS) group in particular. The foreign minister was at a meeting in Washington DC about combatting IS when the London attack happened.
He later attended a session of Parliament where Mrs May condemned the attack.
Sitting in the House of Commons public gallery, he received an acknowledgement from Speaker John Bercow.
"Sir, we appreciate your presence and your very fitting display of solidarity with us," said Mr Bercow.
The injured Romanians, named as Andrei and Andrea by English friend Patrick Tracey, were caught up in the attack as they were on their way to the London Eye, Mr Tracey said.
Romania's foreign ministry said they had been taken to a hospital for treatment, without giving further details.
---
Have you been affected by these events? Do you have any information to share? Email us at haveyoursay@bbc.co.uk
You can send your pictures and video to yourpics@bbc.co.uk
You can also contact us in the following ways:
Tweet: @BBC_HaveYourSay
WhatsApp: +447555 173285
Text an SMS or MMS to 61124 (UK) or +44 7624 800 100 (international)