France carnival explosion injures many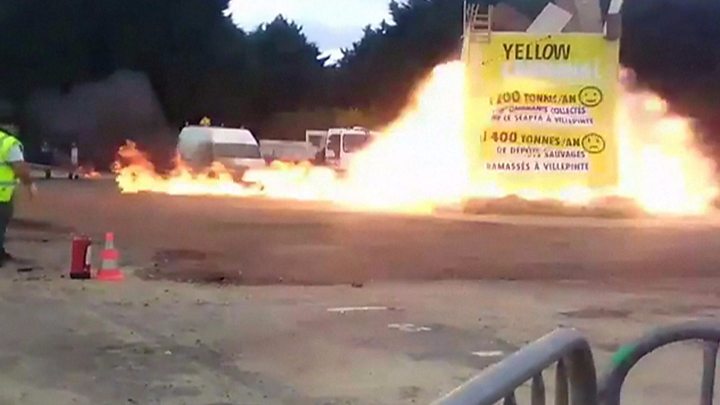 At least 18 people were injured when a bonfire exploded at a carnival north-east of Paris, French media say.
The blast occurred at the end of the Yellow Carnaval in the town of Villepinte on Saturday afternoon.
Video posted on social media showed the bonfire blowing up seconds after being ignited, sending debris flying.
A mother and her child are among those seriously injured and the town's mayor was also hurt, Le Parisien newspaper reported.
Agence France-Presse reported that five people were seriously injured, and that a number of people suffered facial wounds.
It added that an initial investigation has been opened by prosecutors, but the cause of the explosion is not yet known.
Several hundred people had gathered for the event, including the town's mayor.
A police source told the BFM news network that the explosion may have been caused by the petrol used to help start the fire, which marks the end of the annual carnival in Villepinte.