Man in Waterford court over terrorism charges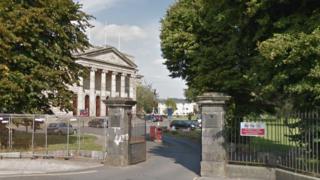 A 25-year-old man has appeared in court in Waterford accused of providing funds to a terrorist organisation.
Hasan Bal was arrested in the city on Thursday morning.
He is charged with attempting to provide funds to a terrorist organisation and providing funds to such an organisation.
The organisation was not named in court but its believed to be an overseas terrorist group.
The charges date from between 2 and 23 October 2015.
The court was told that when Mr Bal was charged by the Garda (Irish police) he made no reply.
It is understood he was born in the United Kingdom, but he been living in the Republic for over a decade.
Mr Bal was remanded in custody and will appear in court again next Tuesday.