Baby girl dies in Tipperary incident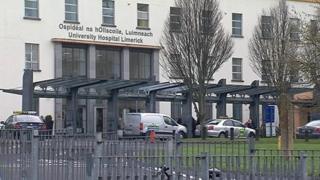 Irish police are investigating the death of a baby girl who was found in a car in County Tipperary on Thursday afternoon.
The seven-month-old girl was found in a car near Dundrum village at about 13:45 local time, Irish broadcaster RTE reports.
She was airlifted to University Hospital Limerick after being found unresponsive.
Gardaí (Irish police) were alerted to the incident and attended the scene.
They have described the incident as a tragedy.
Local reports suggest the baby had been left in the car for several hours.
Local councillor Martin Brown said: "It was a tragic accident."
He said the family are "well respected" in the area and the baby girl was their only child.