Internet pokes fun at Taoiseach's Love Actually joke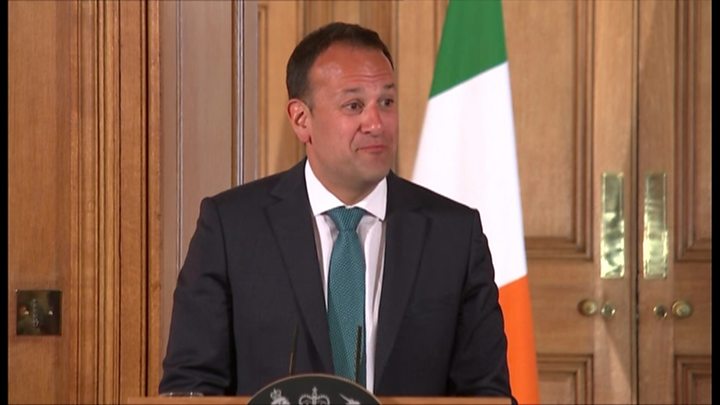 Users on social media have been poking fun at Leo Varadkar, the new Taoiseach (Irish Prime Minister), for an enthusiastic rom-com reference on his first official trip.
His Monday meeting with UK Prime Minister Theresa May was dominated by Brexit and talks on the DUP-Tory deal.
But it was his admission that the famous Downing Street address reminded him of a Hugh Grant dance sequence from the film "Love Actually" that stole Tuesday's headlines.
Mr Varadkar seemed disappointed to learn the scene was not "actually" filmed there.
Many were divided on whether the reference to the popular Christmas movie was "cringey" or a bit of welcome fun from a political leader.
Here are some of the best reactions from social media.
---
---
---