Fireman injured in suspected gas blast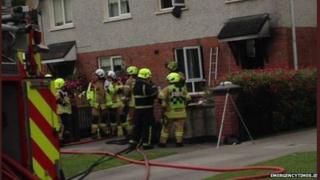 A fireman has been injured in a suspected gas explosion at a house in an estate in Athy, Co Kildare.
He was in the house in Canal Walk on the Stradbally Road at the time of the blast.
The fireman has been taken to a nearby hospital but his injuries are not thought to be life-threatening.
A couple and two young children who live at the house were not in at the time of the blast. Emergency services are still at the scene.