Man assaulted after hit-and-run in Dublin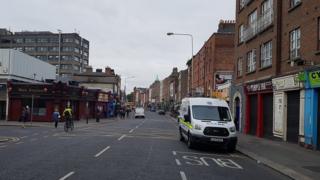 A man in his 40s is in hospital after he was reportedly assaulted following a hit-and-run incident in Dublin.
The incident happened on Parnell Street, at its junction with Hill Street, shortly after midnight.
Gardaí (Irish police) believe that the man was struck by a green or blue Audi saloon car which left the scene in the direction of Summerhill.
Witnesses also allege that a number of men got out from this car and assaulted the man.
The man was taken by ambulance to the Mater Hospital.