Switzerland chainsaw attack: Suspect arrested in Thalwil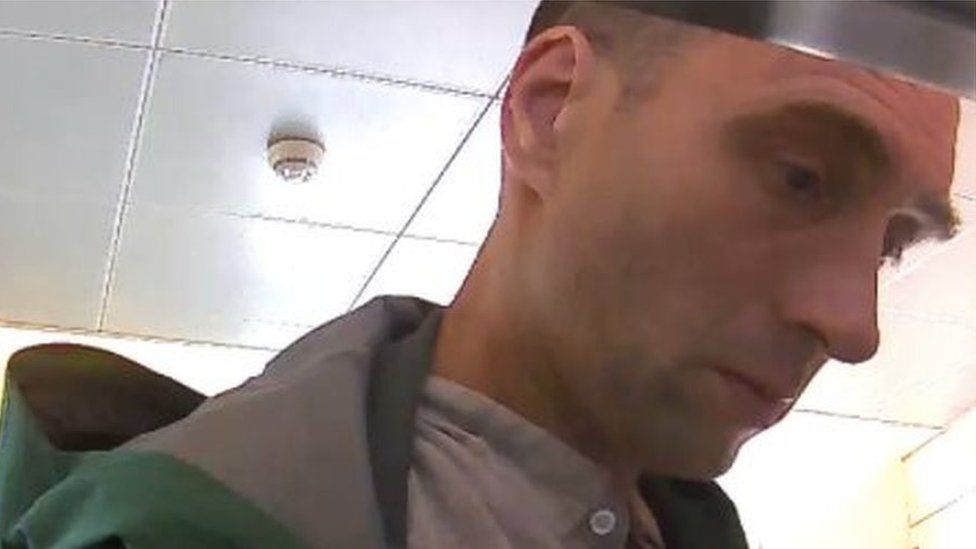 A man who sparked one of the biggest manhunts in Swiss history after allegedly attacking people with a chainsaw has been arrested, police say.
Franz Wrousis, 50, was arrested in Thalwil, a town about 60km (37 miles) from Schaffhausen, the border town where the incident took place.
Mr Wrousis, who is said to have lived in the nearby woods, allegedly attacked two people in an insurance office.
More than 100 Swiss and German officers were involved in the search.
On Tuesday afternoon, after more than 24 hours on the run, Swiss police admitted they had no idea where Mr Wrousis had gone, and could have potentially crossed into Germany,
A helicopter and dogs were used to scour the area for any trace of the alleged suspect, who has two previous convictions for weapons offences.
Police eventually found him in Thalwil, just south of Zurich. No further details were available surrounding the arrest, but local media reported the police were due to hold a press conference early on Wednesday.
Monday's attack unfolded shortly after 10:30 (08:30 GMT), when two workers were attacked and wounded by a chainsaw at the CSS insurance office. One was badly hurt and needed surgery in hospital.
Two other people were treated for shock, while a third was slightly hurt during the ensuing police operation.
Police said Mr Wrousis had been a customer of the firm.