Turkish court frees seven journalists as trial continues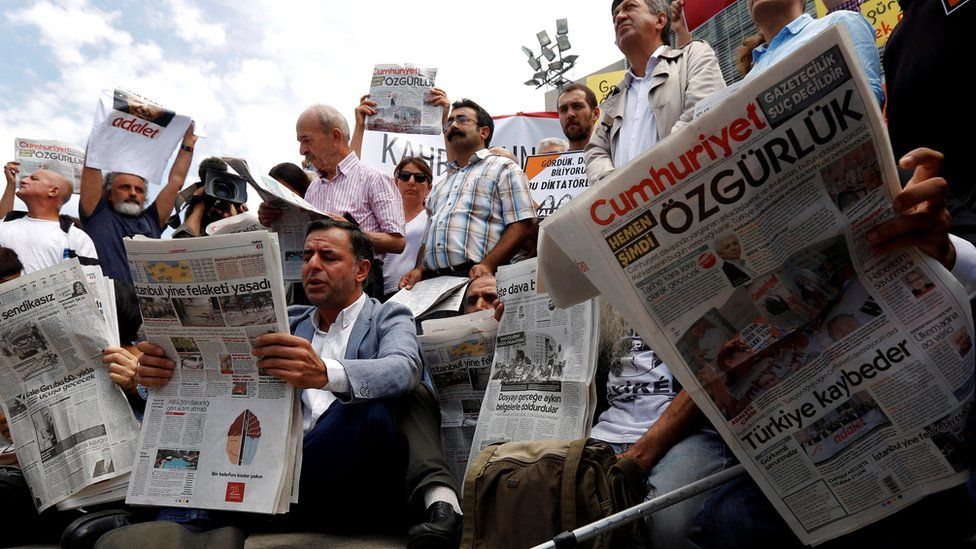 A Turkish court has ordered that seven of 17 staff members from the opposition newspaper Cumhuriyet be freed from jail while their trial continues.
The seven must report to authorities until the next hearing on 11 September.
The journalists and managers are being held on charges of aiding a terrorist organisation.
A number of others remain in custody. Arrest warrants are out for two more who have fled the country. Supporters say the charges are political.
The seven people who have been released are Musa Kart, Bulent Utku, Turan Gunay, Onder Çelik, Kemal Gungor, Hakan Karasinir and Guray Oz.
They have been released under judicial supervision.
If found guilty, the defendants could face sentences of up to 43 years in jail.