US police search for missing Irish hiker David O'Sullivan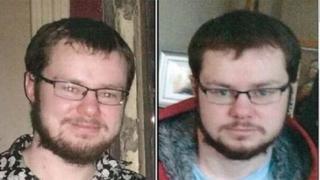 Concerns are growing for the safety of an Irish man who has gone missing while on a hiking trip in the United States.
Police are searching for David O'Sullivan, 25, from Midleton, County Cork.
He travelled to America in March and intended to hike from the Mexican border to Canada along the Pacific Crest Trail.
However, his family have not heard from him since he emailed them in April from Idyllwild, California.
He had been scheduled to meet a friend in Santa Barbara in early May but he did not show up.
It is believed he was hiking alone.
According to a Facebook page the O'Sullivan family officially reported him missing on 30 June.
The Irish Department of Foreign Affairs are providing consular assistance to Mr O'Sullivan's family.