Is France already losing its Macron frisson?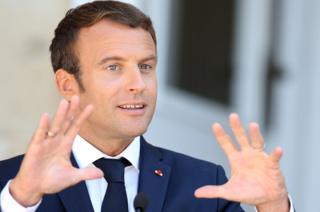 Is the gloss coming off Europe's golden boy? A little over three months ago, Emmanuel Macron promised France a new kind of politics.
The country's youngest elected president was widely seen as the man to rejuvenate France and save the EU.
But in the past few weeks, his approval ratings have dropped faster than for any French leader in decades - just as he heads into a tough battle over reform of French labour law.
Emmanuel Macron likes to talk. Before his election, he would happily spend hours talking to journalists, while his love of unscheduled chats with voters reportedly made mincemeat of his campaign schedule.
New friends, childhood friends, even former teachers have all commented on his love of talking. And long, wide-ranging conversations were also, Mr Macron says, how he first won his wife Brigitte's heart.
A surprise to some, then, that the first few months of his presidency were marked by a strikingly tight-lipped style of communication: few press conferences, a ban on off-the-record briefings, and warnings of dire consequences for any governmental leaks.
Mr Macron reportedly disapproved of his predecessor's closeness to the media, wanting instead to be a "Jupiterian" kind of president, concerned with the broad vision, rather than the nitty-gritty, of government. Jupiter was king of the Roman gods.
It is perhaps easier to remain aloof when the mood and news stories are good. And when it comes to the reforms that President Macron has staked his reputation on, the big vision is easier to sell than the detail.
---
Read more on Macron presidency:
Macron team complete French vote rout
Macronomy: What now for French finances?
Macron: France's controversial man on the move
Macron's meteoric rise - in depth
France gives Brigitte Macron new role
---
As cuts begin to bite deeper, and pressure builds ahead of a planned showdown with union leaders next month over reform to the labour law, the president's communications strategy seems to be faltering.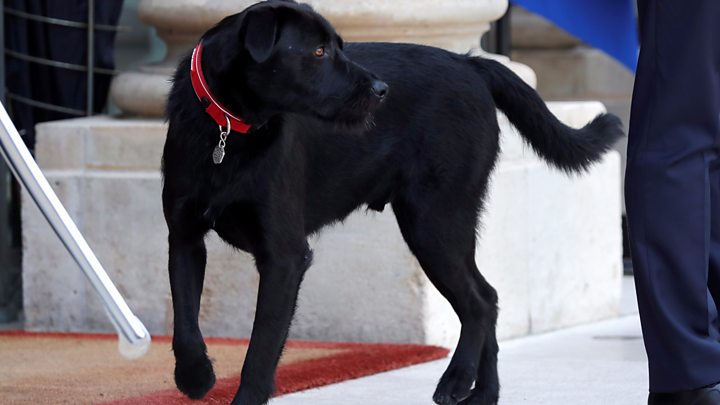 Since June, President Macron has lost more than a third of his support, according to an Ifop opinion poll. The survey, published on Sunday, suggested that the number of voters happy with him had fallen to 40%, while those who were dissatisfied with his actions had grown to 57%.
It is the fastest fall in popularity of any French president since 1995.
France's main employers' union, Medef, is positive about his proposed changes to laws on hiring, firing and working conditions.
But Mr Macron's government has faced anger from students and others who accuse it of favouring the wealthy over the poor. Plans for tax and benefit cuts have already met fierce resistance from some quarters, and opposition is likely to grow as some union leaders prepare to battle over the labour law.
Mr Macron has already faced accusations of being "authoritarian", after an inelegant spat over the military budget, which led to the resignation of the French armed forces chief, Gen Pierre de Villiers.
'As long as it works!'
"Yes, we are encountering difficulties," government spokesman Christophe Castaner told French TV station BFM. "But you cannot just spend your time looking at polls when you're in government. Transforming the country is also about being unpopular. We don't mind being unpopular as long as it works!"
The worry for Mr Macron's team is that the risks of reform may not pay off in time to offset the pain, especially as less than a quarter of French voters picked Mr Macron as their first choice for president, and his victory was based as much on keeping his far-right rival Marine Le Pen out of office, as on his own appeal.
Perhaps it is no surprise, then, that the president seems to have changed tack in his public relations.
Last week, he invited three French journalists to accompany him on a plane trip, where he gave his first off-the-record interview as head of state. The journalists' accounts of that conversation suggest that both Mr Macron and his government will be more accessible in the future, with a loosening of restrictions on media access and regular public addresses by the president.
With Mr Macron's party, La République en Marche (LREM), commanding a majority in parliament, and the traditional opposition weakened by the June election, the battle over his reform agenda will take place in French homes, offices and streets.
A battle that requires a different kind of communications tactic from the new commander in chief: a war of words.