'Anti-Semitic' gang robbed Paris Jewish family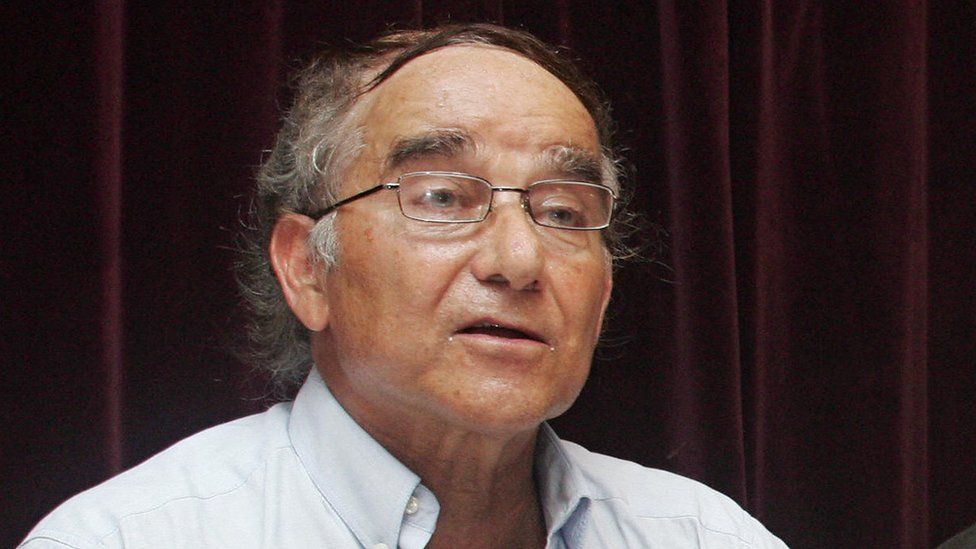 French police are trying to find a gang who took a Jewish family hostage in their suburban Paris home, in what is seen as an anti-Semitic attack.
A Jewish community leader - 78-year-old Roger Pinto - his wife and son were beaten and robbed of jewellery, cash and credit cards, their lawyer said.
"You're Jews, so where's the money?" one of the gang said in the attack on Thursday night, quoted by the lawyer.
The suburb, Seine-Saint-Denis, has seen previous anti-Semitic attacks.
Mr Pinto heads a group called Siona, which stands for "the defence of the Jewish people and the state of Israel".
Three assailants broke into the detached house, in an area called Livry-Gargan, then cut the electricity supply and took Mr Pinto's son hostage.
Then they allegedly hit and tied up Mr Pinto and his wife, holding them hostage for several hours before Mrs Pinto managed to call the police.
On Sunday France's Interior Minister Gérard Collomb said "the motivation for this cowardly act appears to be directly linked to their religion".
The representative council for French Jewish organisations, Crif, condemned "this very violent anti-Semitic attack".
And the head of France's Israelite Central Consistory, Joel Mergui, said "Roger Pinto was a victim of anti-Semitic prejudice in the banlieues [suburbs]".
In recent years Jews have been targeted in previous attacks in Paris:
Sarah Halimi, a 65-year-old Orthodox Jew, was murdered in her apartment by a Muslim neighbour in April, in the 11th arrondissement (district)
Two Jewish brothers were cut and racially abused in a street attack in Seine-Saint-Denis in February
An Islamist gunman killed four people in a Jewish supermarket during the Paris attacks in January 2015, which included the massacre at Charlie Hebdo magazine
In December 2014 three armed burglars broke into a Jewish home in Créteil, southeastern Paris, and tied up a young man and his girlfriend, whom they raped. The family's lawyer said the thieves had told the victims "you Jews have got money".
A gang kidnapped and tortured Ilan Halimi, 23, in January 2006, then left him to die near Sainte-Geneviève-des-Bois station. Gang leader Youssouf Fofana was given life imprisonment in 2009.