Tourists rescued from rhododendron forest in Killarney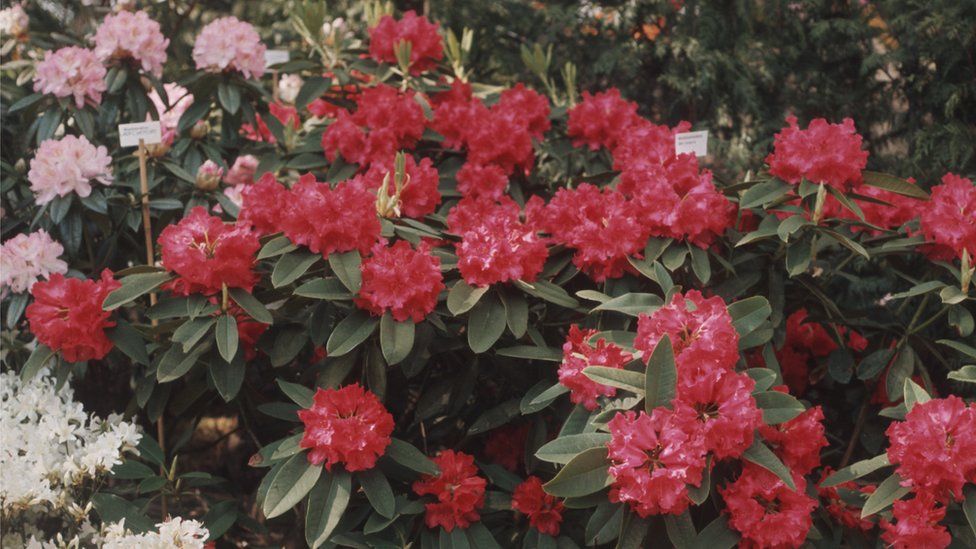 Air, mountain and water rescue teams were called to rescue two tourists who were lost for hours in a rhododendron forest in an Irish national park.
They were camping in Killarney National Park in County Kerry on Thursday when they became "disorientated".
A helicopter guided them through the dense rhododendrons to a lake shore, where they were rescued by boat.
It is not the first time rescuers have been sent to the forest, which covers about a third of the 26,000 acres park.
Earlier this year, a Kerry politician called for military action to stop the "aggressive" rhododendrons from "taking over" the beauty spot.
The park runs a control programme for the plant and says that "hundreds of thousands of euros are spent each year in the battle to eradicate the highly invasive and destructive rhododendron ponticum".
Rhododendron ponticum is a non-native shrub that can grow taller than 25ft (8m) if it is not controlled.
Irish broadcaster, RTÉ, said the rhododendron plants have become "jungle-like" in parts of the park.
Its thick foliage not only presents problems for neighbouring plants and trees - it makes life difficult for rescue teams.
The tourists who could not find their way out of the forest on Thursday called Kerry Mountain Rescue at about 13:00 local time.
Mountain rescuers in turn requested assistance from a coast guard helicopter, because of the difficulty in finding the pair in the rhododendrons.
A spokesman for the Irish Coast Guard in Valentia said the tourists' orange tent was spotted from the air, but the aircraft could not reach them in the dense terrain.
Instead, it guided them to the shore of nearby Lough Leane.
The pair were taken on board a Kerry Water Rescue vessel at about 15:40 local time, more than two and a half hours after they first called for help.