France acid attack: US tourists assaulted in Marseille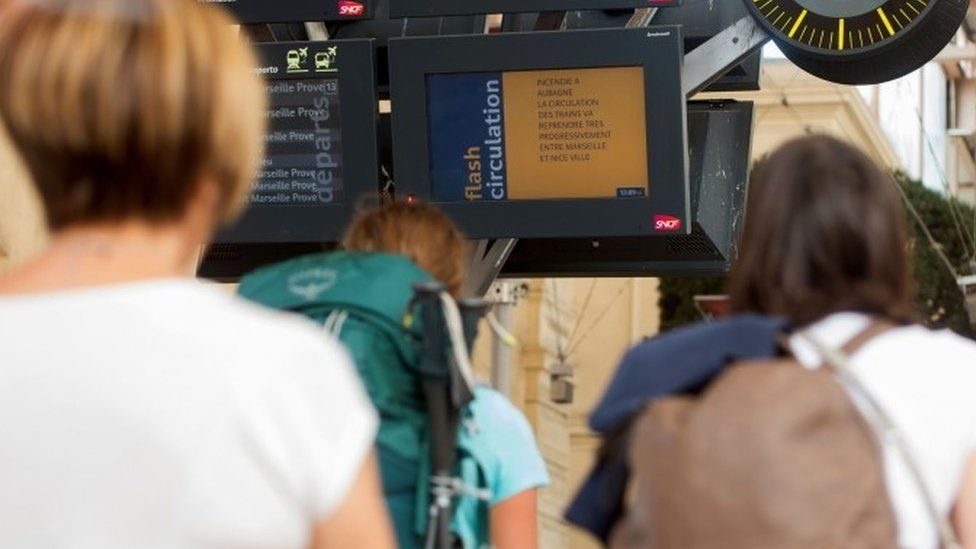 Two US tourists have had hydrochloric acid thrown in their faces at Marseille train station, French media say.
The victims, both in their early 20s, received treatment in hospital, but were released later in Sunday.
Two other members of their group were also attacked at Saint-Charles station, but did not get acid in their faces.
The incident is not believed to be terror-related. The attacker, described by police as a mentally unstable 41-year-old woman, has been arrested.
The report says she remained at the site after the attack, and showed photographs of herself with burns.
The group are Boston College students who are on a year in Europe, the college said in a statement.
"It appears that the students are fine, considering the circumstances, though they may require additional treatment for burns," it said.
Acid attacks around the world: