UK tourist in Venice hands big euro find to police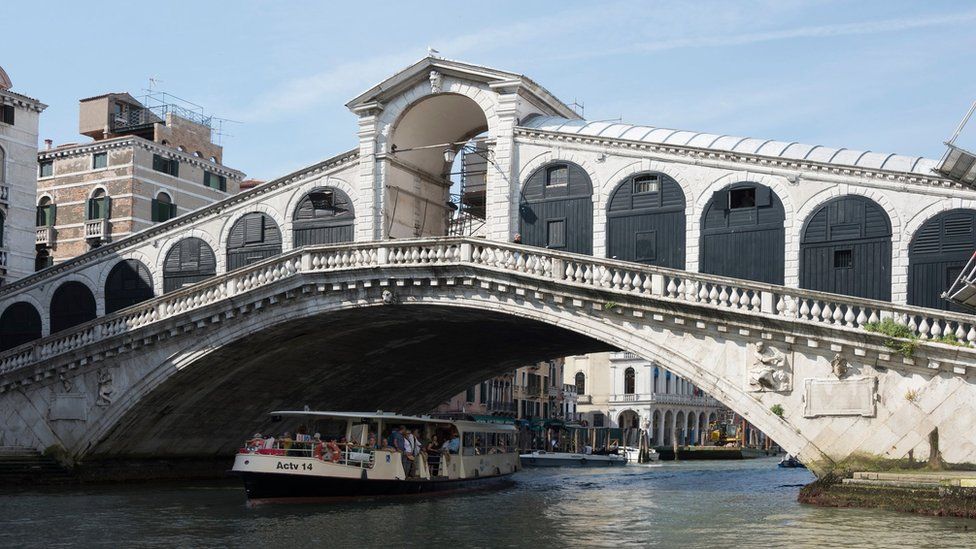 Arriving in Venice at the weekend on a holiday in Italy, a 67-year-old British woman discovered a plastic bag containing €2,700 (£2,400; $3,200).
Instead of pocketing the surprise windfall, she handed it in to the nearest police station she could find and is now being feted by local media.
The Londoner, who has not been named, found the money in the areas near the Rio dei Tre Ponti canal.
Police told Italian media the money might be linked to criminal activity.
The woman was on the last leg of a tour taking in Naples, Rome and Florence, according to local website La Nuova di Venezia, when she spotted the cash at around 21:00 (19:00 GMT) on Saturday night.
By handing over the cash at the local police station, she had shown unusual honesty and principled behaviour, it added.
Mother of a police officer herself, the tourist was said to have praised the work of police across Europe, especially in light of the constant threat of terrorist attack.