Spike Island in County Cork scoops World Travel Award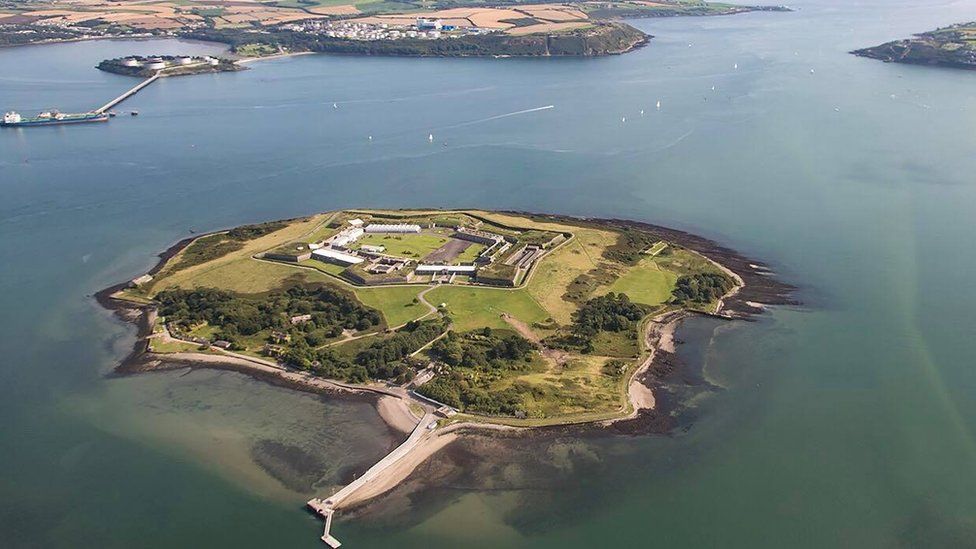 Move over Eiffel Tower and Buckingham Palace - a former prison in County Cork has usurped some of the biggest sites in global tourism by being named Europe's latest tourist attraction.
Fortress Spike Island was given the accolade at the World Travel Awards 2017 in St Petersburg, Russia.
The former prison completed an awards hat-trick for the island of Ireland.
Titanic Belfast won the award last year and the Guinness Storehouse in Dublin won in 2015.
It was chosen ahead of not only the Eiffel Tower and Buckingham Palace, but also La Sagrada Familia in Barcelona and the Roman Colosseum.
The award winners are decided by an online vote, with the votes of tourism officials and experts weighted more heavily than those of the public.
Spike Island was originally a monastic settlement and is home to Fort Mitchel, a 200-year-old fortress that at one point held over 2,300 prisoners making it the biggest jail in Britain's history.
The star-shaped fortress opened to the public in 2015 and additional investment of 6m euros (£5.3m) by Cork County Council and Irish tourism authorities allowed the construction of tourist facilities.
John Crotty, the attraction's general manager, said they were "absolutely ecstatic" at the award.
"We've only been open to the public for about three years, and it's the first time in the island's history that anyone could come over and see it," he said.
"There's 1,300 years of history here. We're hoping that it can become an iconic attraction in the same vein as Titanic Belfast or Guinness Storehouse."