Afghan refugee, 106, 'happy' at Sweden asylum U-turn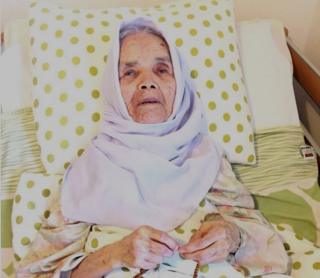 A 106-year-old Afghan woman has told the BBC she is "happy" a Swedish court has overturned a decision to deport her.
Khalbibi Uzbeki, who is bedridden and nearly blind, is believed to be the oldest person to have sought asylum in Europe.
"I couldn't go to Afghanistan, security isn't good and there are not health services for my needs," she said.
The migration court said it had ruled on humanitarian grounds.
"... It would be shocking to require her to travel to her home country," the court in the city of Gothenburg added.
Its decision overruled the rejection of Ms Uzbeki's asylum request by the Swedish Migration Board in May.
Ms Uzbeki travelled to Europe in 2015, and was carried across mountains and deserts by her son and grandson, AP news agency reported.
However her other family members are still waiting to see if their asylum requests will be granted, her grandson Mohammad Uzbeki told the BBC.
"We are all very happy for the decision but just to highlight she is one of our 12-member family in Sweden that got a positive decision, the remaining 11 of us are all in state of limbo, some refused and others yet to be determined," Mr Uzbeki said.
The Gothenburg migration court noted Ms Uzbeki's age, health and "especially vulnerable situation" in making its decision.
It means Ms Uzbeki now has temporary residency for 13 months and can then apply for an extension.
The Swedish Migration Board does not comment on individual cases but told Svenska Dagbladet newspaper that "in general, advanced age is not a reason to be granted protection".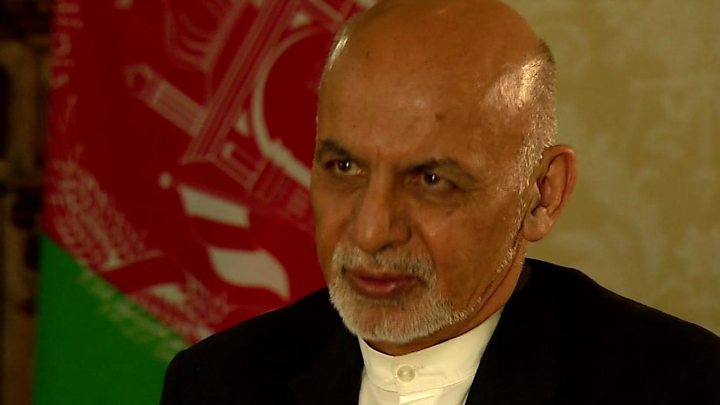 The migration board also says the conflict in Afghanistan "has not reached such a level that every Afghan can obtain a residency permit".
Sweden saw 160,000 people mainly from the Middle East and Afghanistan arrive in 2015, more per capita than any other country in Europe and far more than officials had predicted.
It has since introduced restrictions and last year saw 30,000 arrivals.
Additional reporting by BBC Afghan's Shoaib Sharifi