Man in shark head costume falls foul of Austria anti-veil law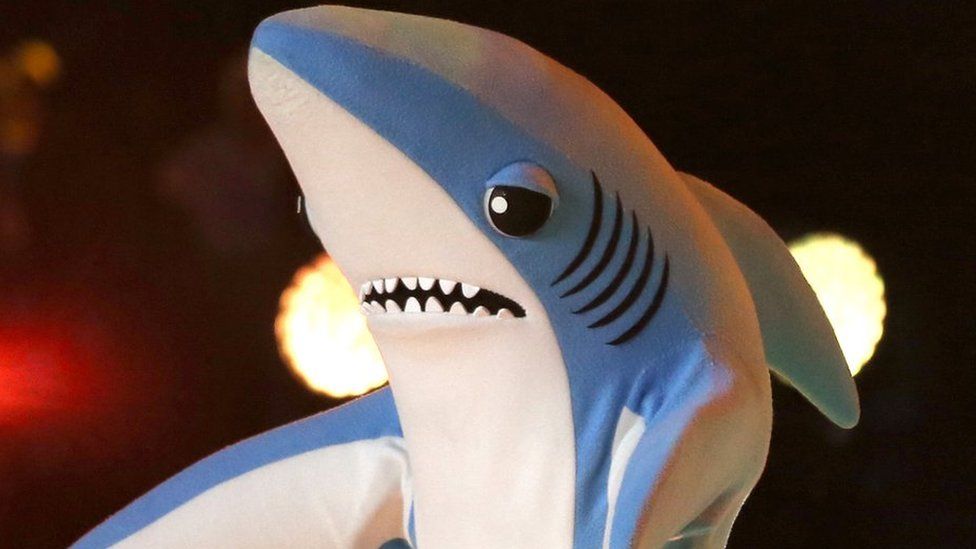 A man in a shark costume has fallen foul of an anti-burka law that recently came into force in Austria.
Designed to ban the full-face Islamic veil, the law says people's faces must be visible from hairline to chin.
The man in the shark mask was advertising a business in central Vienna and the business was fined.
Street musicians in animal masks have also been given official warnings. Police have called for the controversial new law to be clarified.
The company that had employed the man in a shark costume posted a picture of him on Facebook and announced the fine, saying officers had forced the man to take the costume head off. "Life isn't easy," they wrote.
His costume reportedly came to the attention of police after a member of the public reported him for breaking the law.
Full-face burka-style veils are banned in several European countries.
In January Austria's ruling coalition agreed to prohibit full-face veils (niqab and burka) in public spaces such as courts and schools. It said it was considering a more general ban on state employees wearing the headscarf and other religious symbols.
The measures were seen as an attempt to counter the rise of the far-right Freedom Party, which almost won the presidency in December 2016.
An Algerian billionaire wearing a Halloween mask has led a protest outside the Austrian interior ministry in Vienna, promising to pay the fines of any women who are prosecuted for wearing the niqab or burka.