Hungary in language dispute with Ukraine over schools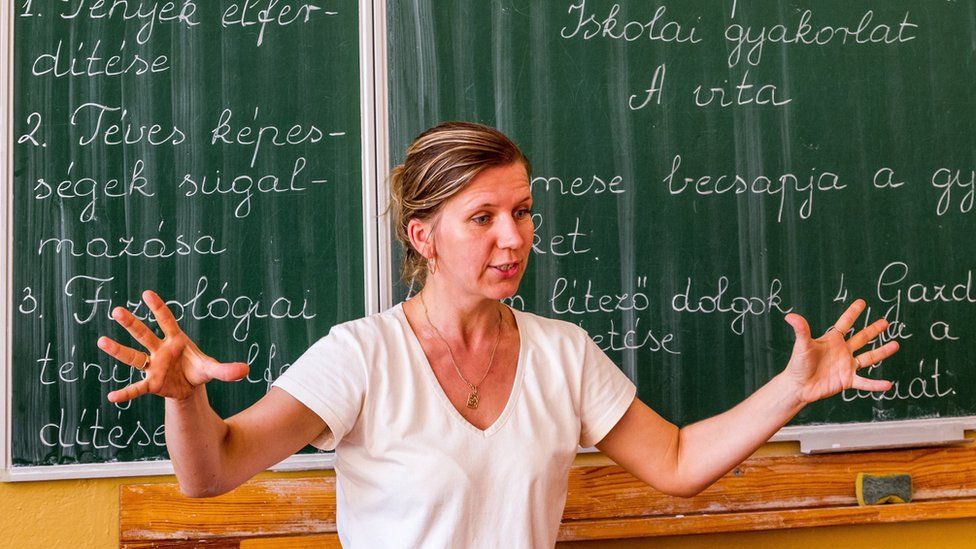 Hungary says it will protest to the EU over a new law that limits the teaching of subjects in languages of Ukraine's ethnic minorities, including Hungarian.
Hungarian Foreign Minister Peter Szijjarto said he would urge foreign ministers next Monday to revise the EU's partnership deal with the Ukraine.
The new law makes Ukrainian-language lessons mandatory in secondary schools.
The Transcarpathia region of western Ukraine is home to about 150,000 ethnic Hungarians.
Mr Szijjarto's comments came after he met with Hungarians in the region. The government provides funds for Hungarian-language schools based there.
"Next Monday at a meeting of foreign ministers in Luxembourg I will propose that the association agreement be reviewed," he added.
The new law has also drawn criticism - though less strident - from Poland, Romania and Russia.
Ethnic Russians in eastern Ukraine who reject the Kiev government say they are protecting their Russian language and traditions from Ukrainian nationalists.
Ukraine says the new law complies fully with European norms on minority rights. It has asked the Council of Europe for an expert legal opinion on it.
Previously Hungary had backed Ukraine's push for closer ties with the EU, including a deal on visa-free travel for Ukrainians to the Schengen zone, which covers most of Europe. Schengen removed most passport controls inside the EU.
Under the law, signed by President Petro Poroshenko on 25 September, ethnic minority children will continue being taught in their mother tongue at primary school.
But currently most Hungarian children in Transcarpathia continue with lessons almost entirely in Hungarian at secondary school, Zhanna Bezpiatchuk of BBC Ukrainian says.
While most lessons will now be in Ukrainian, secondary schools in the region will still be able to teach some major subjects in Hungarian, she said.
Often Hungarian children in Ukraine do just three hours of Ukrainian a week in primary school and many are not fluent in the language.
"We are confident that the provisions of this law do not violate national or international law, nor our international obligations," said Ukraine's ambassador to Hungary, Lubov Nepop.