German police find 'WW2 bomb' was big courgette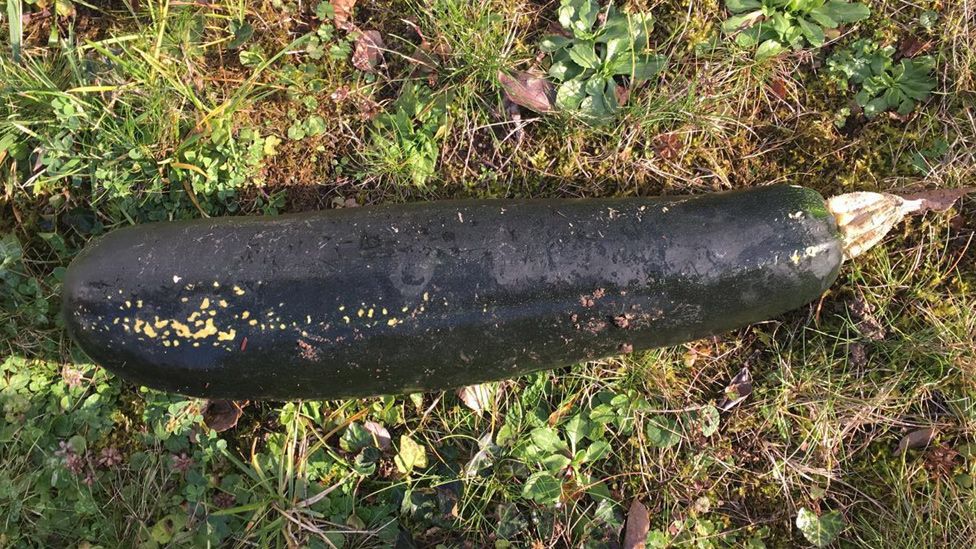 A German man feared a monster courgette he found in his garden was an unexploded World War Two bomb and called the police.
The 5kg (11-pound) courgette had probably been thrown over a hedge into the 81 year old's garden, police said.
Luckily no evacuation was required in Bretten, a town near Karlsruhe in south-west Germany.
Once police had reassured him following the early morning call-out, the pensioner disposed of the courgette himself.
Many unexploded bombs dropped by the British RAF or US Air Force have been unearthed in Germany, usually during construction work.