Cycling brand criticised over ageist and sexist ads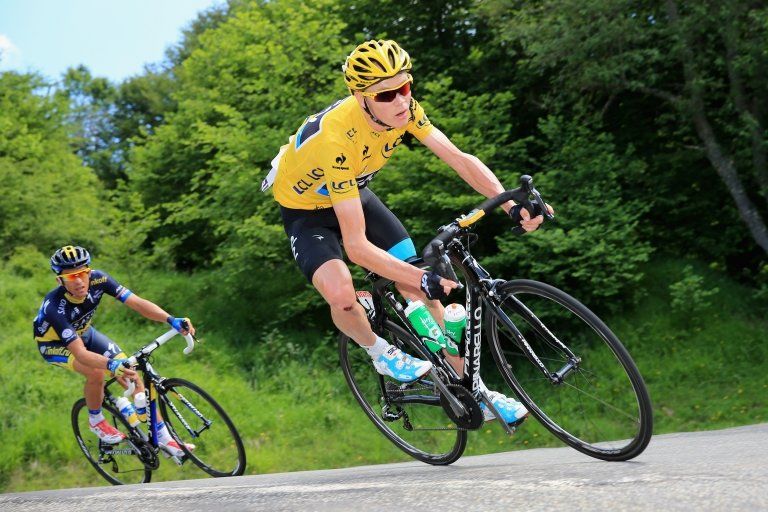 A leading bicycle manufacturer is facing accusations of sexism and ageism in its adverts on social media.
Pinarello, who supply bicycles to Team Sky, recently launched its electronic road bike to much fanfare. The company said the e-bike was aimed at weekend riders and female riders who want to "follow easily the men's pace".
The Italian-based company posted a series of posts on its Instagram channel, promoting the new model.
The first advert featured a woman claiming she wanted to go cycling with her boyfriend but to keep up with him on the roads "seemed impossible."
In its second advert, a 55-year-old man said he doesn't have the "time to work out" but wouldn't miss a "Sunday ride with my friends."
Both adverts sparked criticism and complaints by cyclists on social media, including the hashtag #pinarellNO, a play on the company's name.
The company has withdrawn the adverts but criticism continues.
Christine Majerus, Luxembourg's road race national champion, said she's happy to compete against male professional cyclists who ride Pinarello bikes.
Lucy Mannall, a keen cyclist and bicycle-fitting technician tweeted: "Just seen that Pinarello advert. This is 2017. How did they think that would be okay?"
I've always wanted to see more men, women & the internet stand together and smack down sexist marketing, but it seemed impossible. Now everything is possible. Thanks #PinarellNO.

High-five, cyclists. Way to stand up & speak out. 🙌👊👏🚴🏻‍♀️🚴 https://t.co/XvwMYNxkLp

— Kathryn Bertine (@KathrynBertine) November 21, 2017
Twitter user and cyclist @westy2206 said: "I can't believe that anyone that designed that campaign thought it was a good idea!"
Some people used parody to mock the company's attitude towards female cyclists.
Stef Wyman, a professional-cycling team manager, tweeted he might need the new e-bike in order to cycle with his wife, who happens to be the former British cyclo-cross champion.
Speaking to the BBC, Sarah Connolly, a cycling writer, said the Instagram post was "one in a depressingly long series of adverts that treat cycling as a male sport.
"We've seen adverts aimed at male cyclists featuring nude women, women as sex objects, so in the grand scheme of things, it's not the most outrageous.
"It does make Pinarello look backward - this idea a women only wants to ride because her boyfriend does is laughable!
"However, it's depressing that in 2017 we're still having this conversation," said Connolly. The adverts "makes the brand look out of touch with the industry. The amount of professional women's cycling we can watch on TV and online has rocketed."
It is not the first time that sexism in cycling has made headlines.
In 2013, Slovakian cyclist Peter Sagan, the current road race world champion, said sorry for pinching the bottom of a hostess at the end of the Tour of Flanders race.
In June, Belgian rider Jan Bakelants had to apologise after telling a newspaper he travels with a "pack of condoms, because you never know where those podium chicks have been hanging out."
And national governing body British Cycling has been accused of sexism against elite female cyclists.
By Paul Harrison, UGC and Social News