Russia wins Junior Eurovision 2017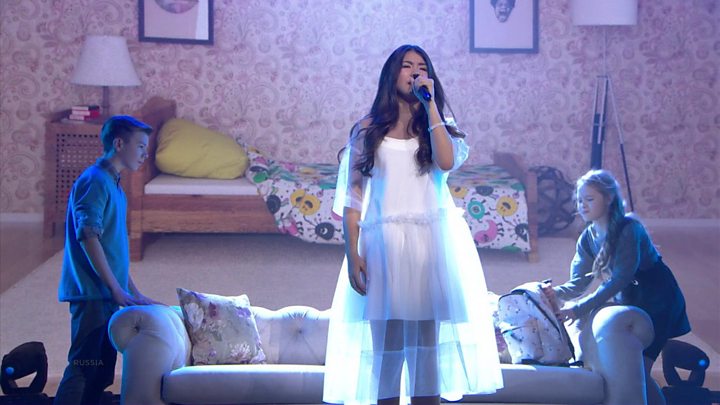 Russia's Polina Bogusevich has won this year's Junior Eurovision song contest, held in Georgia.
The 14-year-old triumphed with the song Wings, scoring 188 points. Georgia's representative Grigol Kipshidze came a close second (185) - ahead of Australia's Isabella Clarke (172).
The competition for children aged nine to 14 has been held annually since 2003.
This year, participants from 16 nations took part in Georgia's capital Tbilisi.
The winner is chosen by international experts, children's juries and online voting.
In May, Ukraine barred Russia's contestant from performing at the main Eurovision contest held in Kiev.
Ukraine said that singer Julia Samoilova had been banned from entering Ukraine for three years because of her visit to Crimea - the Ukrainian's southern peninsula annexed by Russia in 2014.
In protest, senior Russian politicians called for a boycott of the event. Russia's TV channels did not broadcast the competition.
Russia also has strained relations with Georgia, after fighting a war with the Caucasus nation in 2008.