Germany's Love Parade organisers on trial over stampede deaths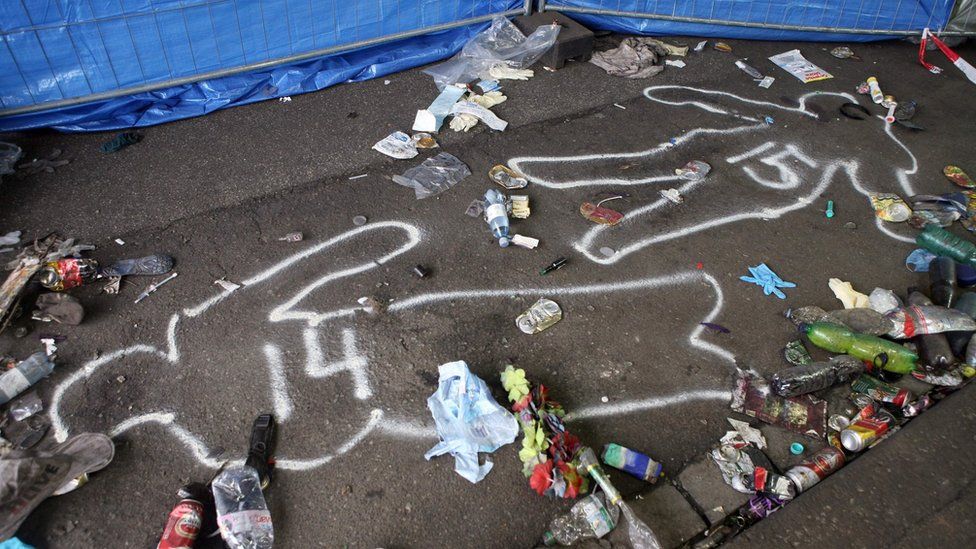 Ten people have gone on trial in Germany on charges related to a stampede during a popular music festival that left 21 dead in 2010.
The victims were crushed to death or suffocated when panic broke out in a congested tunnel at the Love Festival in the western city of Duisburg.
More than 600 others were injured.
Four staff of event company Lopavent and six city officials have been charged with negligent manslaughter and bodily harm. They deny the charges.
Prosecutors argue that there were severe mistakes in planning and authorising the event, and that safety measures were insufficient. The defence teams say that many factors contributed to the tragedy.
If convicted, the accused face up to five years in prison.
Earlier this year, a Duesseldorf appeals court overturned a decision to drop the case, allowing the trial to go ahead.
The trial is one of the biggest in post-war Germany. Given its scale and huge public interest, the proceedings are being held in a convention hall in nearby Dusseldorf.
It is unclear how long the trial will last but a verdict has to be reached by July 2020, to fall within the 10-year period of the statute of limitations.
The 2010 Love Parade was attended by about a million people.
The victims - 13 women and eight men - were aged 18 to 38 and included seven foreigners: from Australia, Italy, the Netherlands, China, Bosnia-Hercegovina and Spain.
The Love Parade started as an impromptu party in Berlin in 1989, before becoming an annual pilgrimage for millions of techno fans.