'Remarkable' truffle discovery on Paris rooftop raises hopes of more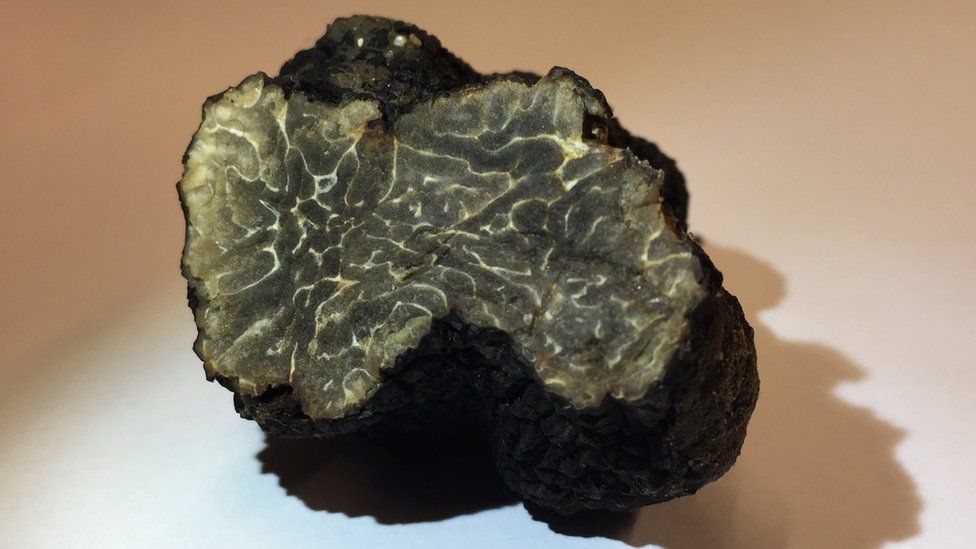 There was celebration among French foodies after a wild truffle was discovered on a Paris rooftop.
The discovery, at the base of a hornbeam tree in a hotel roof garden near the Eiffel Tower, is thought to be a first for the city.
Truffles usually grow further south, in more Mediterranean climes, and are dug up by specially-trained pigs or dogs.
Prices for the aromatic fungi have recently doubled to more than 5,000 euros ($6,000) a kilo.
The winter black truffle found in Paris is not the most prized of the truffle family but it is valued by chefs for use with scallops, sausage or potatoes.
Urban gardening ambitions
Experts at France's Museum of Natural History said it was remarkable the truffle had grown so far from its usual habitat.
"The discovery of this wild truffle is a wonderful example of how roof gardens and green roofs have a huge potential for urban biodiversity," said the museum, which revealed the find.
Frederic Madre, a researcher from the museum's centre of ecology and conservation, told the AFP news agency he felt a "great surge of joy" at the discovery.
He said he had to resist the temptation to taste the 21g (0.75oz) fungus before handing it over for analysis.
The museum's mushroom expert, Professor Marc-Andre Selosse, said the truffle growth in a northern city was "remarkable".
"This shows that it could happen again and that it might be possible to cultivate truffles on Paris roofs," he told AFP.
The French capital is trying to increase urban gardening, aiming to transform the roofs of office buildings and other spaces into 100 acres of garden over the next two years.