Louisburgh: Two men die after car goes into river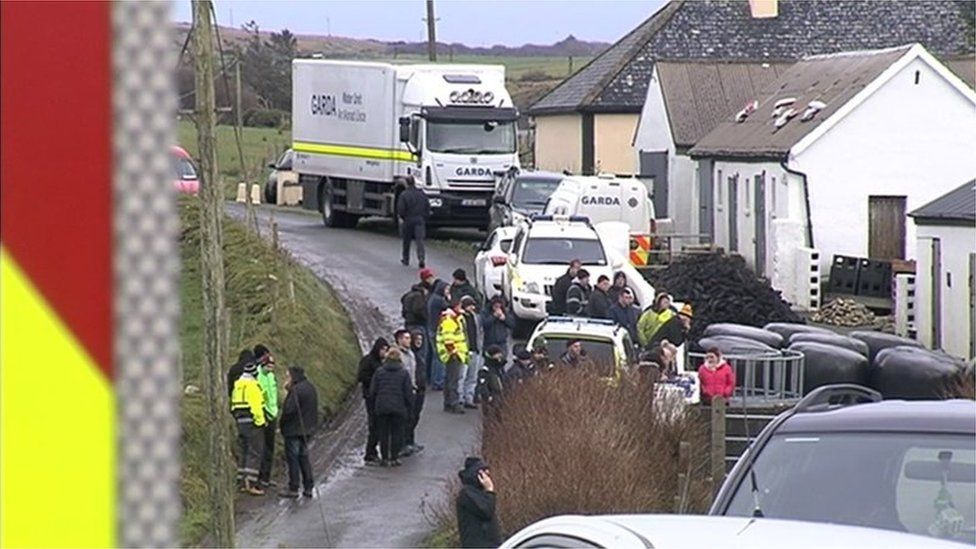 An investigation is continuing after two men died when a car went into a river in County Mayo on Christmas Day.
The car the men were travelling in was close to a bridge at the Carrownisky River when it went into the water near Louisburgh at about 02:30 local time
A third man managed to escape from the car and raise the alarm.
The victims have been named locally as Martin Needham, 27, and Declan Davitt, 26.
It is expected the investigation will examine if the weather was a factor in what happened.
Initial reports suggest there was strong winds and high water levels in the river.