Swiss cruise ship collides with motorway bridge in Germany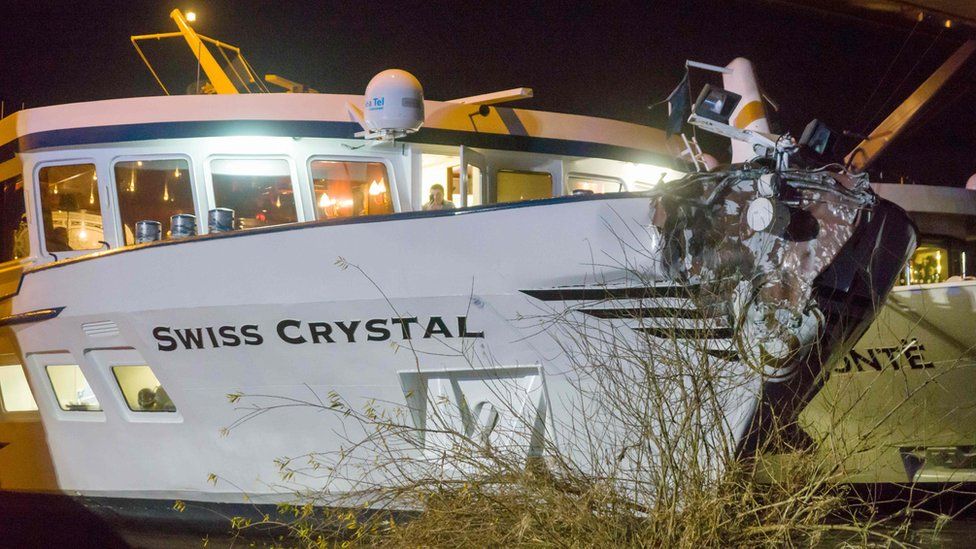 At least 25 people have been injured after a Swiss cruise ship carrying 129 passengers crashed into a motorway bridge in Germany, local media report.
The 100-metre-long (328ft) vessel was travelling on the Rhine river when it struck a pillar of the bridge near the western city of Duisburg on Tuesday.
Most of the injuries were described as minor. Four people were transferred to hospital but released on Wednesday.
The bridge was closed while authorities carried out structural tests.
The accident, which involved the Swiss Crystal river cruiser, occurred late on Tuesday evening.
Several boats provided by the local fire department also attended the scene as part of the rescue operation.
The river cruiser was carrying passengers from Belgium, the Netherlands and Luxembourg.
Passengers were able to continue their journey to the Netherlands after the travel company running the cruise provided a second boat.