Bosnia war crimes: Former female fighter Azra Bašić gets 14 years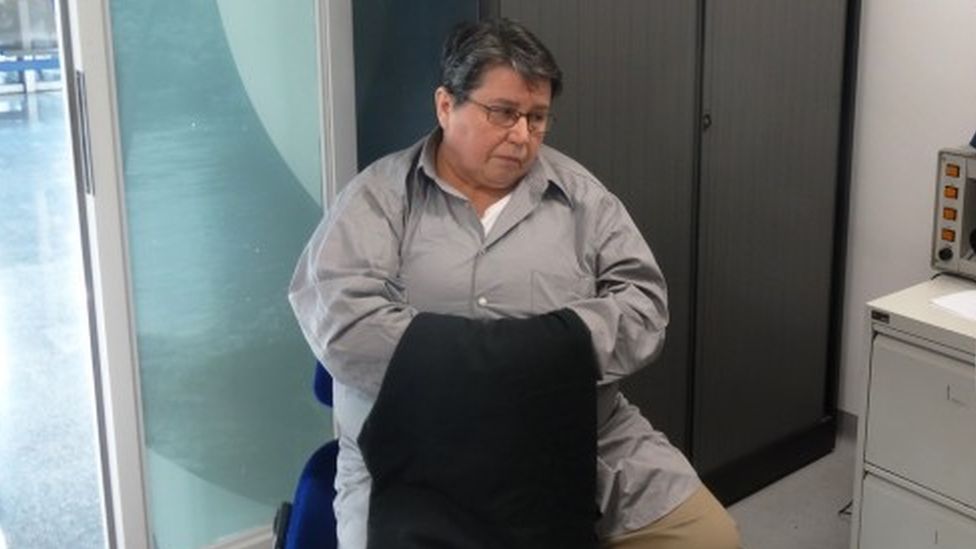 A court in Bosnia has sentenced a woman known as "the mistress of life and death" to 14 years in prison for war crimes committed in the 1990s.
Azra Bašić was found guilty of crimes during the Balkan war, including the torture of ethnic-Serb civilians.
The judge said Bašić was responsible for "particular cruelty" towards those detained by Bosnian-Croat forces.
Her sentence is the most severe to be handed to a woman for atrocities committed during the Bosnian conflict.
Bašić, a 58-year-old former member of the Bosnian-Croat forces, is said to have participated in the torture of ethnic-Serb civilians.
Witnesses said she carved crosses into prisoners' foreheads, forced one man to drink petrol before setting fire to his hands and face, and forced others to crawl naked across broken glass.
The most serious of her offences was the murder of a restrained prisoner whom she stabbed in the neck, the judge at the Bosnian court said.
Bašić had been living in the US under an alias for almost 20 years before her arrest in 2011. Friends there said she was "big-hearted" and "a very nice lady".
On Wednesday, she was found guilty of war crimes against ethnic-Serb civilians detained by Croat forces in April 1992 in and around the northern town of Derventa.
At least 100,000 people in total died during fighting in the Bosnian war. The conflict lasted nearly four years before a US-brokered peace deal brought it to an end in 1995.
Biljana Plavšić, the former president of the autonomous Serb region of Republika Srpska, remains the most famous female war criminal of the former Yugoslavia.
Plavšić, 87, was sentenced to 11 years in prison in 2003 after pleading guilty at the UN tribunal in The Hague.