Drag queen to star in Madrid Epiphany parade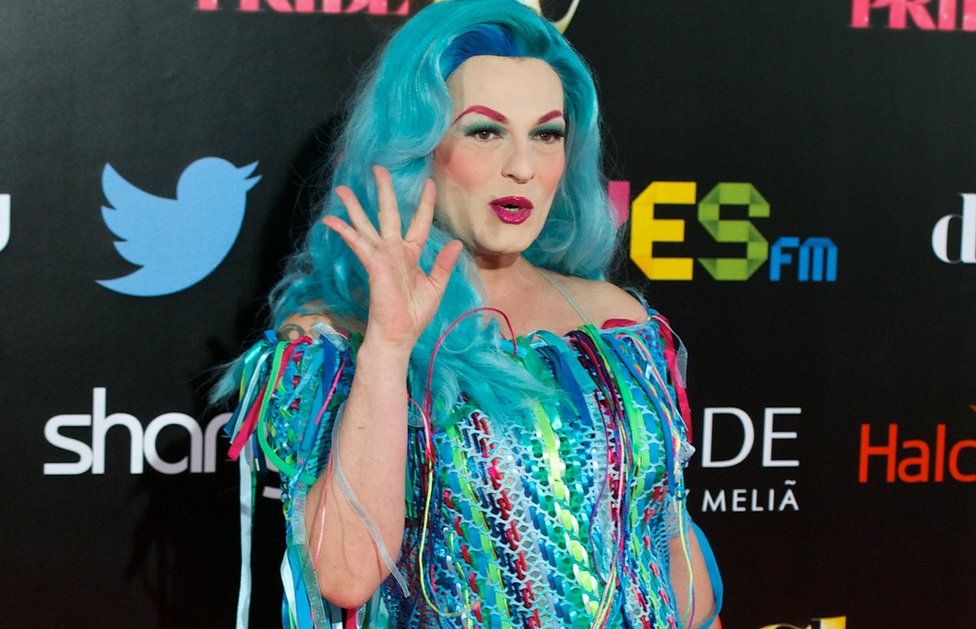 Conservative politicians in Madrid have condemned the decision to cast two women and a celebrated drag queen as an alternative "Three Wise Men" in a local Epiphany parade.
The trio will star on one of 16 floats at the event in the Puente de Vallecas district on 5 January.
Drag queen La Prohibida will be joined by cabaret dancer Roma Calderón and hip hop singer Dnoé Lamiss.
The three will be dressed as stuffed animals in pyjamas.
The annual Three Kings parades, held the night before Epiphany on 5 January, are a much-loved feature of Spanish Christmas celebrations, popular with children.
Traditionally, three local men dress up as the Magi from the Christmas story and process through their town or village, handing out sweets.
This year's alternative version was proposed by the Orgullo Vallekano association, a Gay Pride collective in Madrid's Vallecas neighbourhood.
"It's yet another example of the diversity of Madrid," said supporter Carla Antonelli, a gay rights activist and Socialist Party politician.
However, critics have argued that Madrid City Council should respect the parades' traditional form.
"We support Gay Pride and the rest of the celebrations, but we believe the Kings' Day should be respected as a religious holiday," said Jose Luis Martinez-Almeida, the Popular Party's spokesman for Madrid council.
"Sometimes, a Cavalcade of Kings must simply be what the children expect it to be - a Cavalcade of Kings," tweeted Begoña Villacís, a Madrid councillor for the centre-right Ciudadanos party.
Singer La Prohibida - also known as Amapola López - says that is not a problem, and that she hopes to enrich the traditional festivities.
"The parade is for children and it will be a party for the children. There will be no glitter, no crowns, no different dresses... It is a festive thing, but it is neither the Carnival of the Canary Islands nor Gay Pride," the drag queen told El Mundo.
In her view, all traditions evolve - and it is the ones that adapt for modern times that endure.
People could equally ask why "SpongeBob Squarepants or the Star Wars characters" take part in a religious parade, she noted.
Quoted in Spanish paper El Pais, hip hop singer Dnoé Lamiss said it was odd to object to female kings, when even very recently councillors had "blacked up" to play Balthazar (by tradition the name of one of the Magi).
"Why can a white man paint himself black to play Balthazar, while I who am black cannot make Balthazar a magical queen or a page?" she asked.
The "Three Queens" float will carry the gay pride flag, and a flag aimed at children with the words, "Participate, dream and imagine."
"It will be a giant chariot with mothers, fathers, children - and super diverse," Lamiss said.
It is not the first time the Vallecas district has tried something a little different for Twelfth Night.
Two years ago, it chose a woman to represent one of Melchior, Caspar and Balthazar as a gesture of equality.