Apple investigated by France for 'planned obsolescence'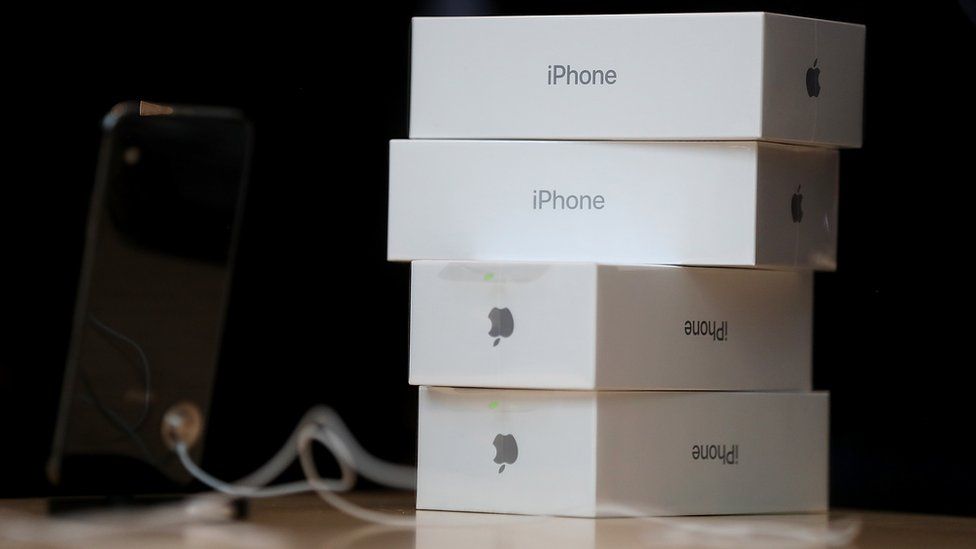 French prosecutors have launched a probe over allegations of "planned obsolescence" in Apple's iPhone.
Under French law it is a crime to intentionally shorten lifespan of a product with the aim of making customers replace it.
In December, Apple admitted that older iPhone models were deliberately slowed down through software updates.
But it insisted it was because the phones' battery performance diminished over time.
The French investigation is being led by the economy ministry's consumer protection agency.
It follows a legal complaint filed in December by pro-consumer group Stop Planned Obsolescence (Hop).
Hop said France was the third country to investigate Apple after Israel and the US, but the only one in which the alleged offence was a crime. Penalties could include up to 5% of annual turnover or even a jail term.
The group alleged that Apple had both deliberately slowed down some iPhone models through a software update and timed the update to coincide with the release of the newer model, the iPhone 8.
"The slowing down of older devices seems to have the deliberate aim of pushing Apple customers towards purchasing the new model," the group said.
Hop has previously filed legal complaints against printer manufacturers Epson, Canon, HP and Brother, alleging that the firms deliberately shorten the life of print cartridges.
Buyers of the iPhone have shared anecdotes about the devices slowing down with age for many years.
The company issued a public apology in December when confirmation came from users running in-depth tests on their own devices and publishing the results.
Apple said the update was designed to extend the life of older phones as their batteries became less capable of providing the power for high-speed operations.
"Lithium-ion batteries become less capable of supplying peak current demands... as they age over time, which can result in the device unexpectedly shutting down to protect its electronic components," the company said.
It said its update was made "to smooth out the instantaneous peaks only when needed".
It slashed the price of replacing an aged battery by two-thirds, which it said would restore devices to their former speed, and pledged to be more transparent in future.